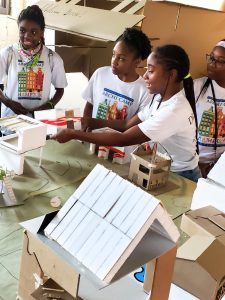 Educational Talent Search (ETS) is a federally funded program designed to identify and assist individuals who have the potential to succeed in higher education (community college, vocational/technical school, four-year-college/university, or proprietary school).
Serving over 810 students annually, ETS provides programs and activities specially designed for students who are traditionally underrepresented in post-secondary education.
We are empowering today's students by ensuring that students are aware of and prepare for post-secondary educational opportunities.
Once a member of ETS, students remain a part of the program until they enroll in a post-secondary program or graduate from high school.