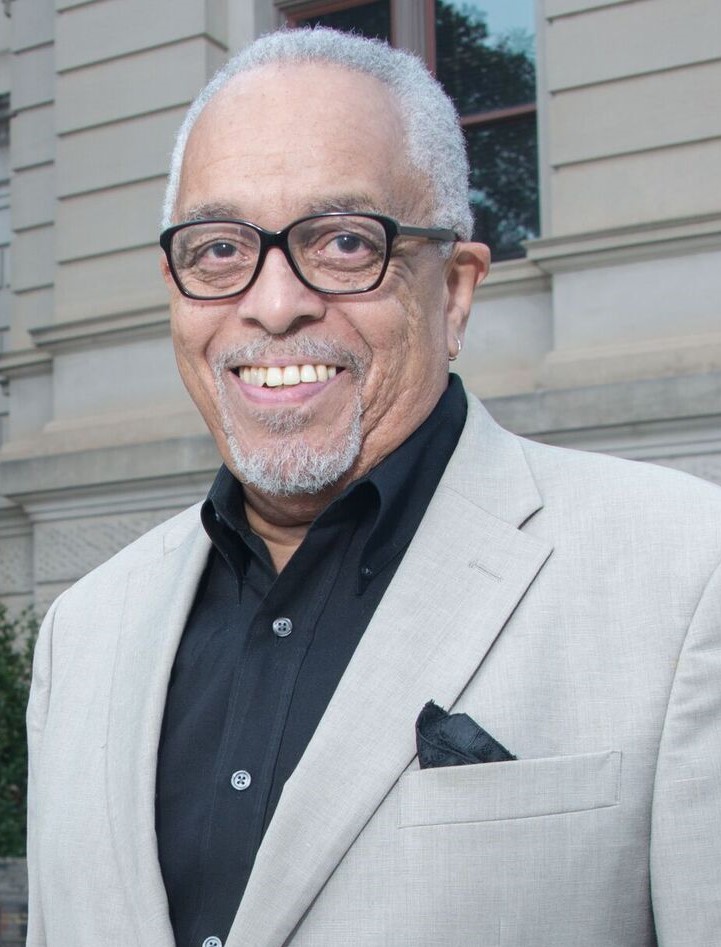 Endowed Professor
Location: Scripps Howard School of Journalism and Communications
Phone:
E-mail: maynard.eaton@hamptonu.edu
Expertise: Reporting, Civil Rights, Politics, Broadcast, Editing
Maynard Eaton is a multi-award-winning journalist and media communications professional with a career spanning five decades. 
The '71 graduate began his profession in 1970 with Hampton's WVEC-TV as its first African American newsman. Eaton has now come full-circle with his appointment as Endowed Professor of Journalism at Hampton University.
During his occupation, Eaton has been recognized as a broadcast journalist, political columnist, media/ public relations consultant, free-lance writer, executive editor and as a journalism professor. 
An EMMY Award-winning television news reporter, Eaton is in the vanguard of America's first Black news reporters on prime time television, and has been distinguished as one of the Country's most influential media professionals.
He has conducted innumerable high-profile interviews throughout his career, including heads of state, political luminaries, renowned entertainers and athletes, and Civil Rights heroes. He currently writes feature articles for the Spelman College Messenger, NABJ's Black News & Views and has served as National Communications Director for the Southern Christian Leadership Conference (SCLC), Dr. Martin Luther King's Legacy Organization for the last decade.
Known for his news reporting at Atlanta City Hall as well as under the gold dome of Georgia's Capitol, Maynard Eaton has provided unprecedented news content and coverage. His television news reporting era forever endeared him to the citizens of Atlanta, and they continue to hail him in the streets of Atlanta and throughout the South.
Eaton has garnered numerous awards and accolades during his illustrious career. Most recently, he was named 2008 Journalist of the Year by the Rainbow/PUSH civil rights group. From 1978 to 1986, Eaton was a multi-award winning political reporter for WXIA-TV in Atlanta. 
He won eight EMMY Awards for television news reporting/writing, while at WXIA, WPLG-TV in Miami and WVEC-TV in Hampton. He has also been honored for his work as a political commentator for WTLK-TV and WATL-TV in Atlanta; a producer/reporter for World News Monitor; southeast field producer for USA Today and BET television; and writer/talent for Ebony Journal and Prime Time, two highly regarded and locally produced television magazine shows. 
In addition to honors in broadcasting, Eaton won two Atlanta Association of Black Journalist awards for his excellence in writing and reporting, including the Journalist of the Year award in 1985 from the Atlanta Association of Black Journalists (AABJ) and several significant honors from the National Association of Black Journalists (NABJ). 
He has received honors from Communication Excellence to Black Audiences (CEBA), and three writing awards from the Associated Press. He landed a 2nd place honor with the National Newspaper Publishers Award (NNPA) in 2007; a coveted Gannett News Service reporting award and, for many years, has been named on the list of prestigious individuals with Who's Who in Black Atlanta. Eaton has also written cover stories for that prestigious publication on Ambassador Andrew Young, civil rights icon Rev. Joseph Lowery and Atlanta Mayor Shirley Franklin.
Eaton received his Master of Arts degree from Columbia University's Graduate School of Journalism, where he was mentored by the late Fred Friendly (former president of CBS News), and holds a BA degree in Mass Media Arts from Hampton University.