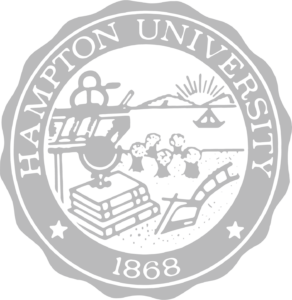 The Hampton University
Board of Trustees
requests the honor of your presence at
the inauguration activities for
Darrell K. Williams
Lieutenant General (USA Retired)
13th President of Hampton University
March 31–April 1, 2023
"Elevating  Hampton Excellence"
Inauguration
Saturday, April 1, 2023 1:00 p.m.
Hampton University Convocation Center
Hampton, Virginia 23668
Lieutenant General Darrell K. Williams
United States Army (retired)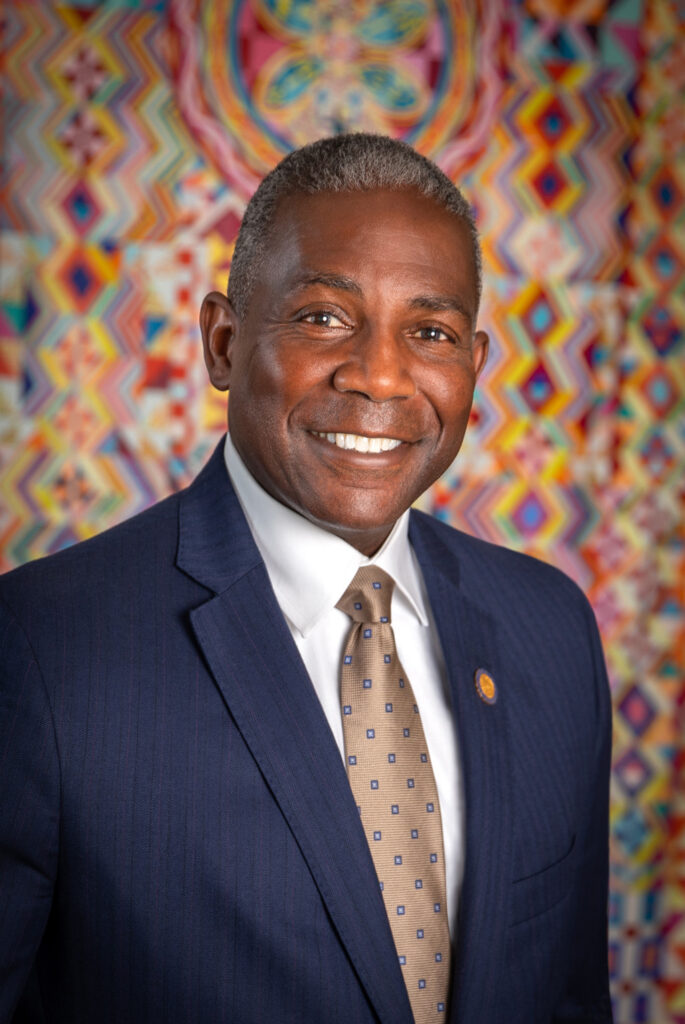 Lieutenant General Darrell K. Williams, United States Army (retired) hails from West Palm Beach, Florida and brings to Hampton University over four decades of proven success in leading complex domestic and international military, government civilian, academic institutional, and commercial business organizations. He served for over 37 years in the U.S. military, his final 11 at the executive and enterprise levels.
While a student at Hampton, President Williams was Mister Freshman in 1979/80, a Student Leader 1980 – 1983, a three-year Reserve Officer Training (ROTC) scholarship cadet, a member of the Alpha Phi Alpha Fraternity, Incorporated, and Senior Class President 1982/83 academic school year. His wife, Myra, also a Hamptonian, was a four-year member of the Hampton concert choir and member of Delta Sigma Theta, Incorporated.
President Williams joins Hampton from Leidos, a Fortune 250 information technology company, where he served as Vice President and Managing Director of the $9 billion United Kingdom (U.K.) Ministry of Defence Logistics Commodities and Services Transformation (LCST) contract, providing global logistical support to U.K. military forces.
President Williams was commissioned into the Army in 1983 as a Distinguished Military Graduate of the Hampton Reserve Officer training Corps (ROTC) program. He culminated his distinguished military career in 2020 as Director of the Department of Defense's (DoD) Defense Logistics Agency (DLA), where he led a global workforce of over 26,000 (approximately 24,500 civilian and 1,500 military) professionals. Annually, the DLA provided over $40 billion in global logistical support to all U.S. military services, designated international partner and allied military services, as well as 42 U.S. whole of government organizations and federal agencies. During the early stages of the pandemic, the DLA provided over $1 billion in COVID-19 relief to the DoD and other federal agencies.
From 2015 to 2017, President Williams led the Army Combined Arms Support Command and the Fort Lee, Virginia military installation. There, he was responsible for Army Logistics University and the Professional Military Education as well as the training of thousands of Army logistics junior officer, warrant officer and non- commissioned officer students
Additionally, he led the installation's strategic engagement with the Richmond, Petersburg, Hopewell, and Colonial Heights communities, and he assured the welfare and safety of the over 25,000 students, staff and faculty, families, and support organizations.
Over the course of his career, he served throughout the Continental U.S., Europe, the Pacific, and the Middle East. He deployed to Kosovo, Kuwait and Iraq and led a combined organization of 22,000 military, civilian and contractor personnel in support of the historic sustainment and drawdown operations in Afghanistan in 2014 and 2015.
President Williams' professional affiliations include: Board of Directors, National Industries for the Blind; Founding Board Chair, Mary S. Peake Fellowship, Former Member of Board of Directors, Leidos Supply, Limited; Advisory Board, Solugen Inc.; Member, Council on Foreign Relations, Former Executive Fellow for the Institute for Defense and Business; Member, Life Member, Association of the U.S. Army; Life Member, ROCKS, Incorporated; and Member, The Alpha Phi Alpha Fraternity, Incorporated.
Among numerous honors, Williams has been awarded the U.S. Defense Distinguished Service Medal, U.S. Army Distinguished Service Medal, U.S. Defense Superior Service Medal, U.S. Defense Superior Service Medal, U.S. Army Legion of Merit and U.S. Armed Forces Bronze Star Medal. He is a member of the U.S. Army Cadet Command Reserve Officer Training Corps (ROTC) and the U.S. Army Quartermaster Corps Halls of Fame and a 2020 recipient of the Army Lieutenant General Arthur J. Gregg Sustainment Leadership Award. He also received the Journal of Black Innovation 2020 Fifty Most Important African Americans in Technology Award and the 2018 Hampton University Distinguished Alumni Award. He is a 1983 Distinguished Military Graduate of the Hampton Institute ROTC program.
President Williams holds a Bachelor of Arts degree in Psychology from Hampton Institute (University), Hampton, Virginia; a Master of Science degree in Business Administration from the Pennsylvania State University, State College, Pennsylvania; Master of Military Art and Science degree from the Army Combined and General Staff College, Fort Leavenworth, Kansas; and a Master of Science in National Security Strategy from the National War College, Fort McNair (distinguished graduate), Washington, District of Columbia. President Williams is married to our new First Lady who is also a 1983 graduate of Hampton, Mrs. Myra Richardson Williams. They have two adult children, Jocelyn Williams Cooper and Colin E. Williams, Esquire. Jocelyn is married to Gerron E. Cooper, their son-in-law.