University Relations Quick Facts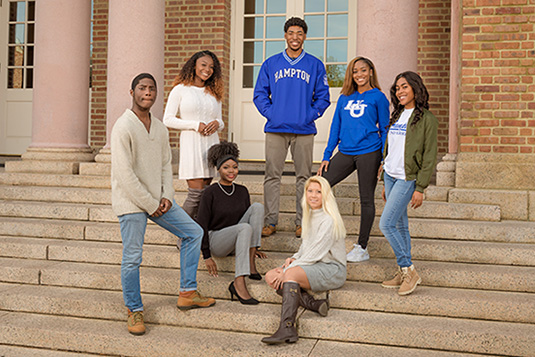 Name

Hampton University

Address

Hampton, VA 23668

Control / Affiliation

Private / Independent

Year Established:

1868

President:

Dr. William R. Harvey

Enrollment:

4768

Schools:

James T. George School of Business, Engineering and Technology, Scripps Howard School of Journalism and Communications, Liberal Arts & Education, Nursing, Pharmacy, Science, Graduate College and HU Online.

Accreditation:

Southern Association of Colleges and Schools and the Department of Education of the Commonwealth of Virginia

National Recognition:

Hampton University continues to be recognized by well-respected publications across the world including U.S. News & World Report, Princeton Review, MONEY Magazine and many others.

In the newest Princeton Review annual list of the country's best colleges, Hampton University has once again been named a "Best College" in the 2021 Edition. The Princeton Review also named Hampton as a Best Southeastern college, and considered academically outstanding. The Princeton Review has been a trusted resource for parents and students in choosing the best college for over 25 years. The Best 384 Colleges rankings are based on ratings from real students.

U.S. News & World Report has released its 2021 Best Colleges report and Hampton University was ranked as a top school in several categories. As a historically black college and university, the publication ranked Hampton University in the top five. Hampton University was also ranked as one of the Best National Universities, one of the best undergraduate computer science programs, best engineering programs, and a Top Performer in Social Mobility. U.S. News & World Report provides nearly 50 different types of numerical rankings and lists to help students narrow their college search.

Hampton University was once again named one of the "Best Colleges" by MONEY Magazine – a longtime trusted leader in financial preparedness. MONEY Magazine spends months evaluating data on quality of education, affordability, and student outcomes to come up with the Best Colleges rankings.