In terms of teaching and learning, the pedagogical approach in the Freddye T. Davy Honors College is, in theoretical terms, "constructivist" and "metacognitive". It is student-centered, hands-on, and encourages students to become aware of their thinking and purposeful in directing their thinking towards problem-solving. Students in the Freddye T. Davy Honors College (FTDHC) are encouraged to read voraciously, think creatively, take notes copiously, analyze incisively, share fearlessly, and interact graciously. Students in the honors college actively and conscientiously develop their academic voices through serious academic inquiry, rigorous dialogue, and communal sharing.
Dr. Long encourages all members of the Freddye T. Davy
Honors 
College to understand, embrace and apply the concept of GRACE.  The honor college's acronym stands for:
G – Generosity of spirit 
R – Respect for all 
A – Acceptance of self and others; 
C – Congeniality and  
E – Empathy
Scholastic Performance and Curriculum
In the great tradition of Freddye T. Davy, today's honors college at Hampton University widens horizons and cultivates purposeful scholars and leaders from every conceivable walk of life. The Freddye T. Davy Honors College knows that we are a very special place within a very special place. Hampton University is now and forever your great Home by the Sea. We are one wonderful room in that home. You should join us!
Honors College students are encouraged to pursue an off-campus experience, i.e., study abroad, university exchange, internship/ co-op opportunities.


Students must have a Hampton University GPA of 3.2 in order to apply. Applications are usually submitted freshman year.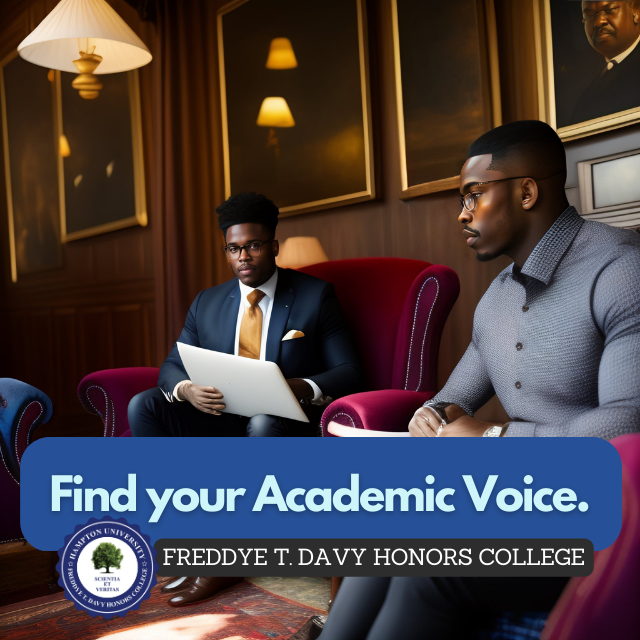 Our rigorous and intimate learning environment allows you to hone your analytical skills while searching earnestly, honestly and boldly for the truth.  Your unique voice will emerge, and it will be supported and respected.
Explore and get a handle on the rich and dynamic narratives that may matter most to you in your life, and the many others that may have shaped your life and your world, as well.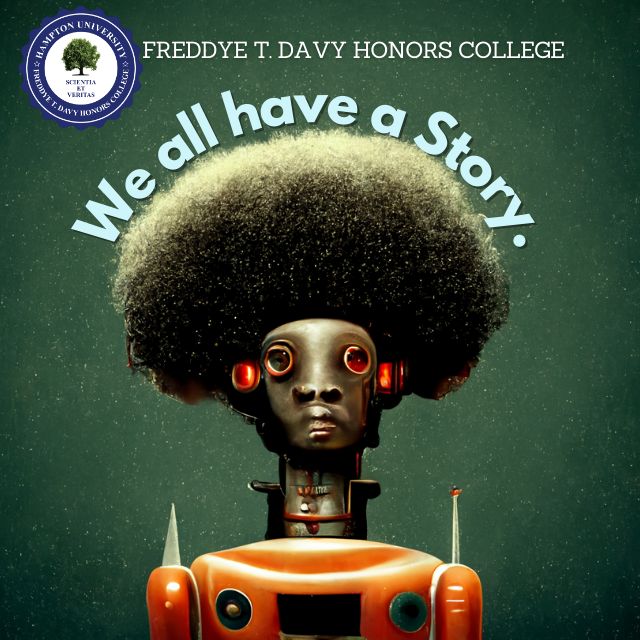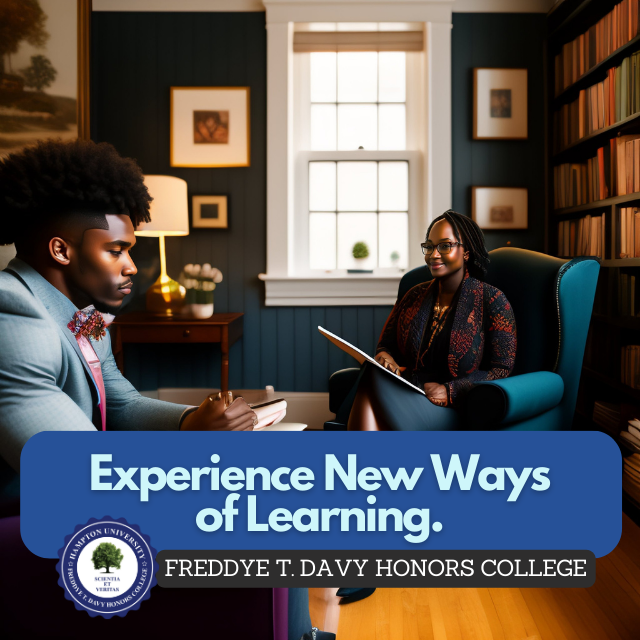 Experience New Ways of Learning
Dr. Freddye Sue Turner Davy was a major proponent of "taking students to places" where they might never elect to go on their own.  In that great, adventurous tradition, the Freddye T. Davy Honors College immerses students into time-honored and sometimes "foreign" teaching and learning formats in order to broaden and internationalize the students' exposure.  Instruction within the honors college is therefore student-centered, metacognitive and constructivist — making FTDHC students experts in "Harkness Table" and "Oxbridge Tutorial" teaching and learning formats, and much more.
Take advantage of leadership opportunities which are exclusively available to members of the Freddye T. Davy Honors College.  Become members of the Student Executive Board, shaping and leading many of the student activities of the FTDHC.  Become an Freddye T. Davy Honors College Ambassador to Hampton University; or, perhaps, a Freddye T. Davy Honors College ambassador to many private and public organizations and institutions of note.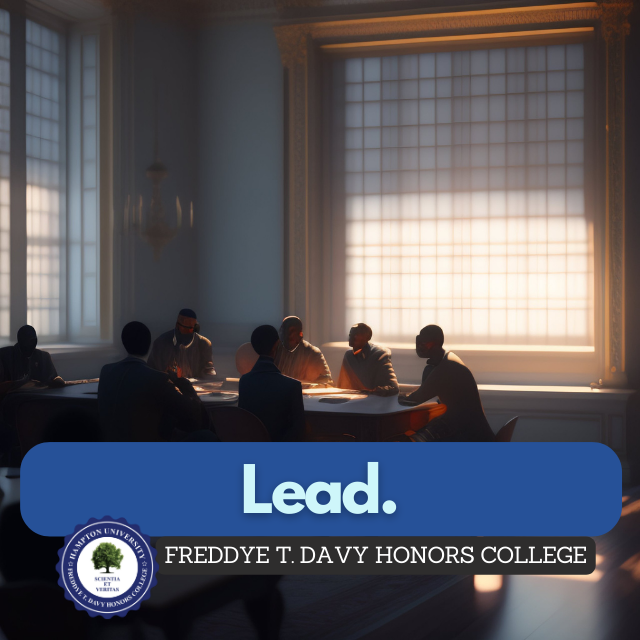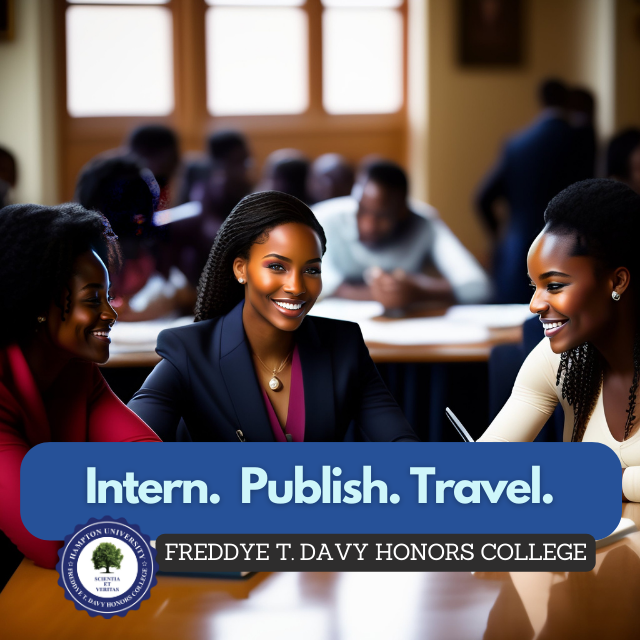 Obtain amazing summer or year-round internships.  Participate in nationwide as well as campus-based FTDHC publishing opportunities.  Receive expert guidance in identifying and competing for prestigious international scholarships and fellowships (Rhodes, Marshall, Fulbright, Schwarzman, Truman, Udall, Goldwater, Luard-Morse, and more!).  Receive special support for short-term and long-term "study abroad", and "service learning" experiences abroad.  Take advantage of national conferences and student academic competitions, intercultural dialog, and global travel.
Arrive great; become greater.  Hone your expertise through a dynamic and flexible honors college curriculum, one which allows you to go deeper in your major and encourages you to develop interdisciplinary foci as you enhance your knowledge base and skillsets, enriching not only what you know, but also what you are able to do.  Gain valuable research experience and training which lead to your dynamic, senior year "Capstone Project".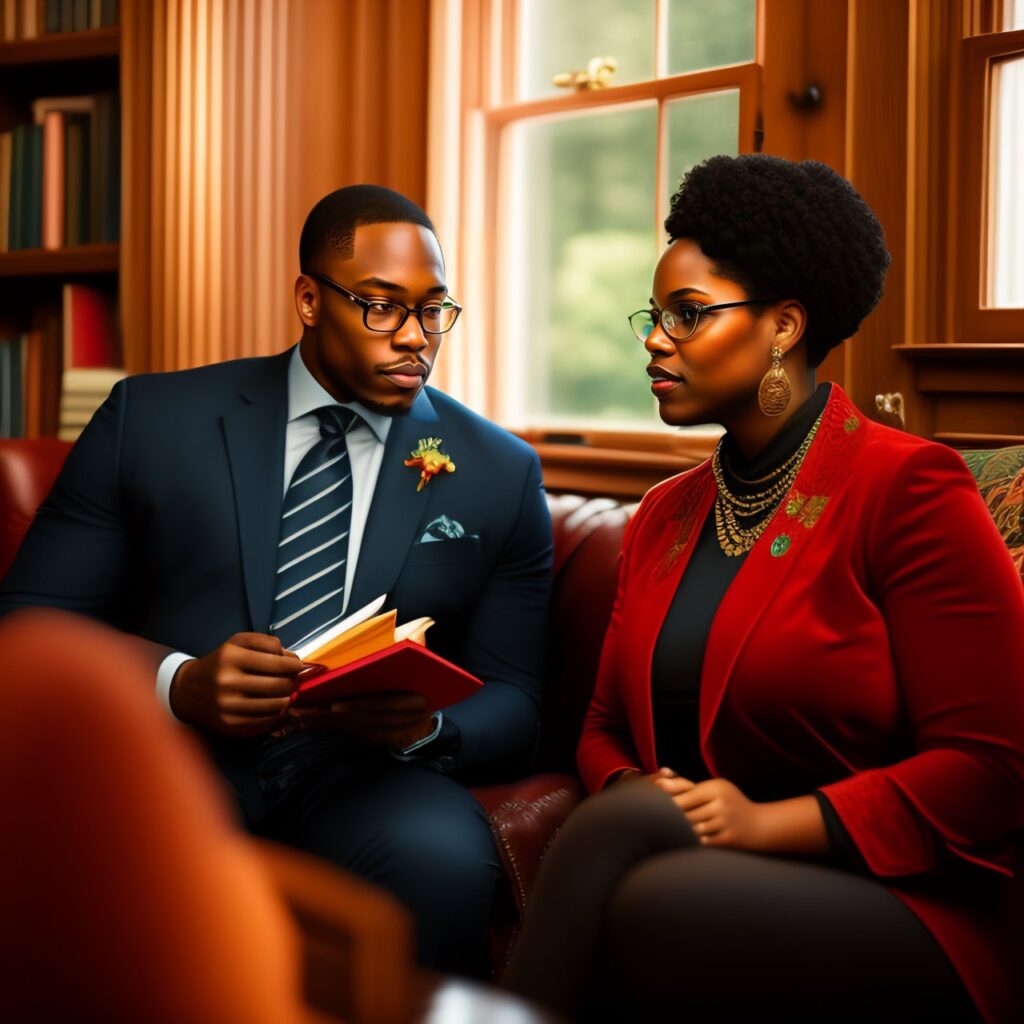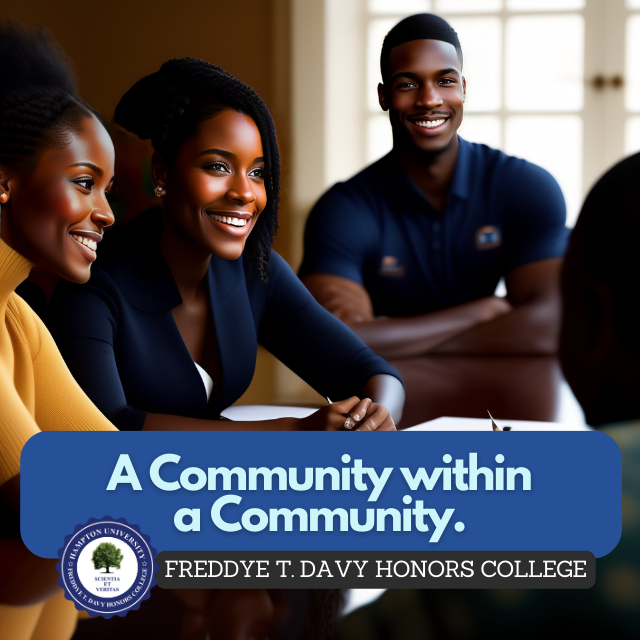 A Community Within a Community
Collaborate with new colleagues and build lasting friendships with young scholars who share your passion for academic excellence, leadership training and public service.  Join a community which thrives upon academic challenge, intellectual growth, personal and professional development, community-building and engaging in random acts of kindness and grace.
Cultivate Your Interpersonal Skill
Participate in engagements which strengthen and expand your ability to communicate your ideas effectively, diplomatically and uniquely.  In the process, learn about conflict resolution, mediation, arbitration and persuasive writing and speaking.  Become the consummate toastmaster and the person that everyone is pleased to see walk into the room.