Welcome to the School of Pharmacy Alumni Testimonials . Here we have past graduates share their experiences about their time here at the School of Pharmacy. We also take a moment to highlight their current careers and success. We also offer a chance for graduates to submit information in order for them to create their own testimonial about their time at HUSOP.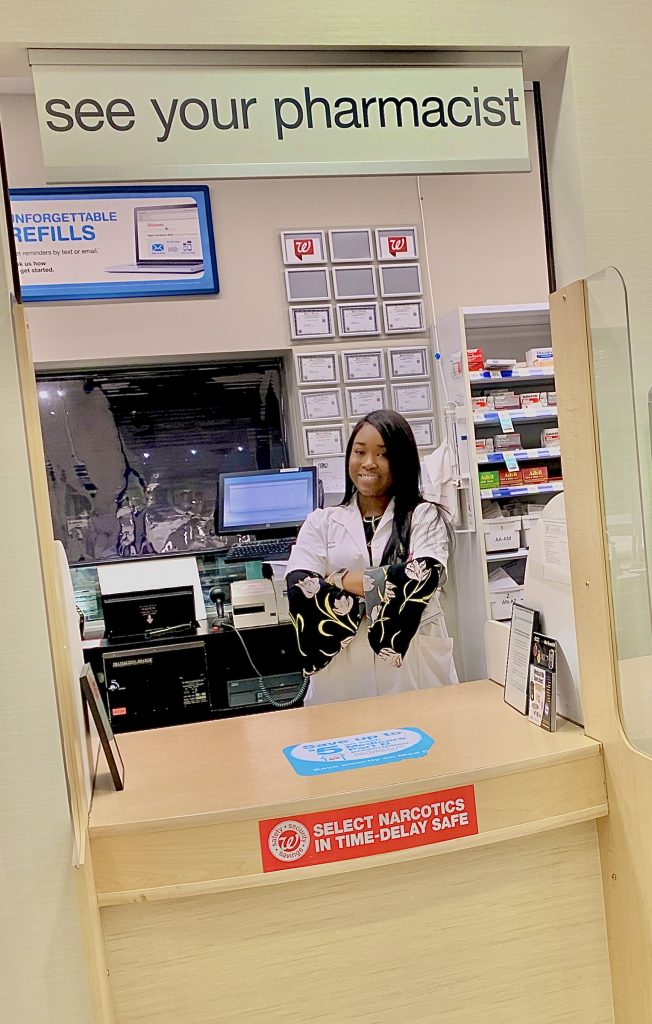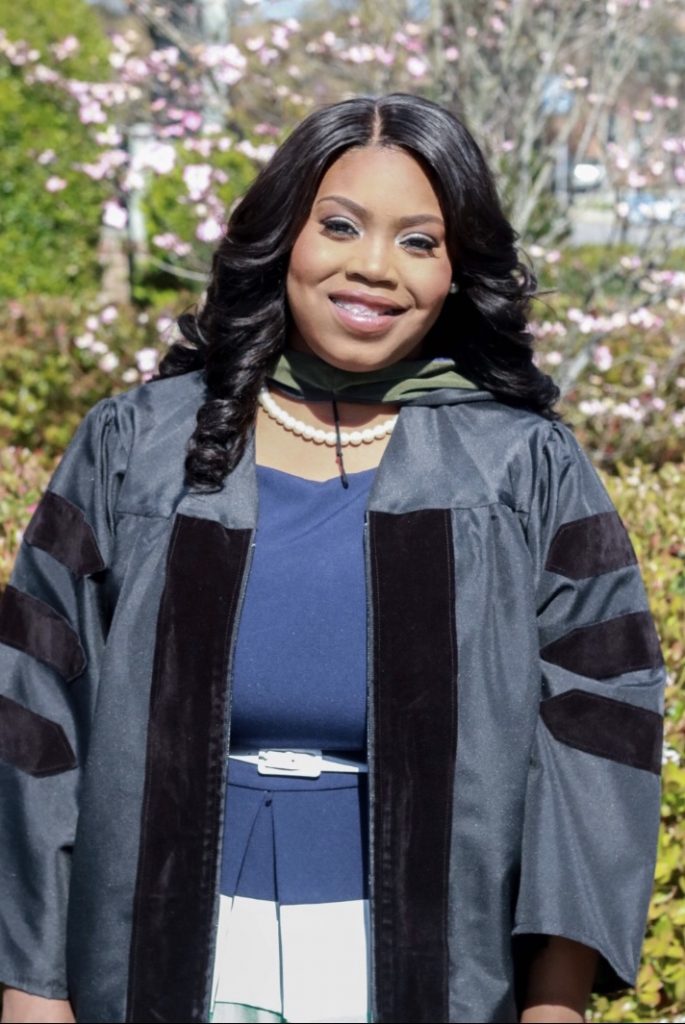 I am a proud graduate of The Hampton University School of Pharmacy. I was a Bill Gates Millennium Scholar cohort 2009. I earned a full ride academic scholarship to any school in the country and I chose Hampton.
I decided I wanted to be a Pharmacist at 17 years old. I didn't know any Black Pharmacists or had seen any growing up. Hampton gave me the opportunity to achieve my dream. Hampton University School of Pharmacy challenged me, pushed me and motivated me that I could do this. 
Now, I am a Clinical Pharmacist with The Maryland Department of Health and I have a podcast @pharmdunscripted https://lnkd.in/gpUJu3Y that inspires and empowers Pharmacists to pursue non-traditional careers with a PharmD degree and embrace entrepreneurship. My Home The Sea was a catalyst in helping me to develop into the Woman and Pharmacist I am today. "The Standard of Excellence"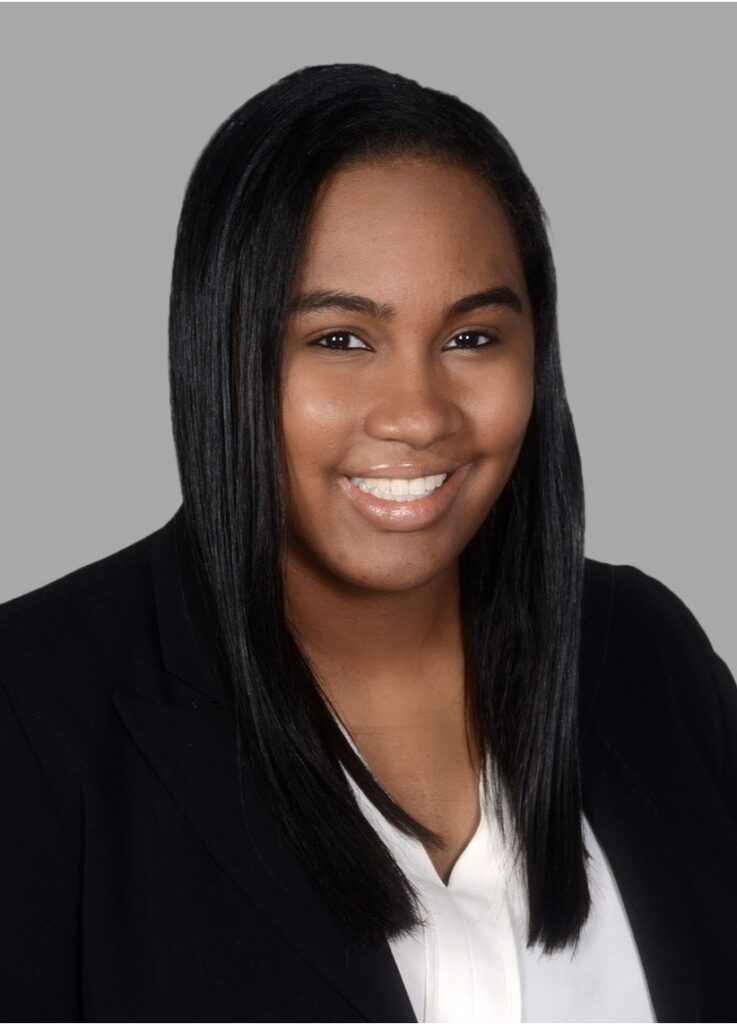 I am thankful to Hampton University School of Pharmacy for helping me find my passion within this profession and providing me with the tools needed to navigate through my career. I currently work as a Clinical Pharmacy Specialist – Ambulatory Care with Inova Health System. I discovered my love for ambulatory care while attending Hampton. During one of our seminar classes, a previous alumna from the school of pharmacy spoke to us about her career as an ambulatory care pharmacist. I was encouraged by one of my professors to outreach to the speaker for shadowing opportunities. These shadowing opportunities gave me exposure to a field of pharmacy I was not familiar with and ultimately solidified my future career goals. Throughout my time at Hampton, I was able to form relationships with professors, previous alumni as well as current students that have been instrumental in my success post-graduation. I am thankful for the way everyone at Hampton poured into me academically and professionally. My training at Hampton, especially training on how to counsel and communicate with patients, has helped me tremendously as an ambulatory care pharmacist. In my current setting, I educate patients on their current disease states and medications, focusing mainly on diabetes, hypertension and high cholesterol. I love that I am able to make a difference in the community and attribute much of my success to my foundation at HUSOP!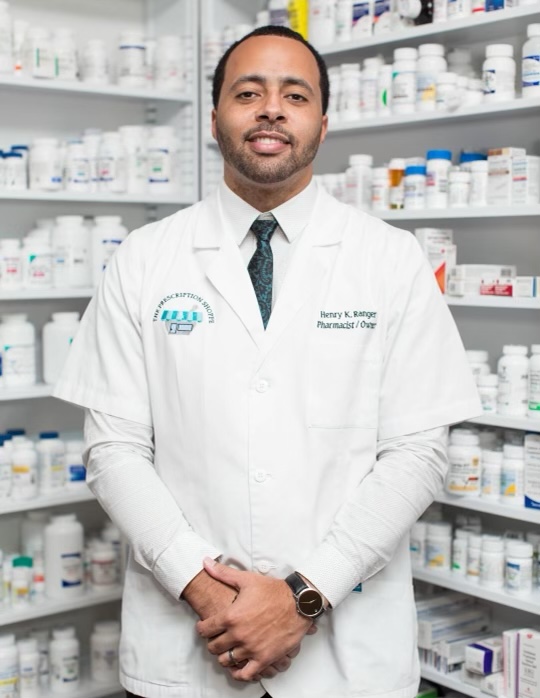 Hampton University School of Pharmacy, better known as HUSOP, is a special place to so many people—me being one of them. It is a place where I was taught the foundation of my pharmaceutical knowledge. It is with this foundation that I've become a young leader in the community pharmacy industry for my 10+ years of practicing, having received multiple accolades along the way. My HUSOP experience also gave me the confidence needed to truly believe in my abilities. It is this belief that allowed me to open the first Black-owned pharmacy (alongside my wife who's also an HUSOP alum) in Williamsburg, VA. This pharmacy program and its professors instilled in me valuable lessons that can't be found at most institutions. I will forever be indebted to it.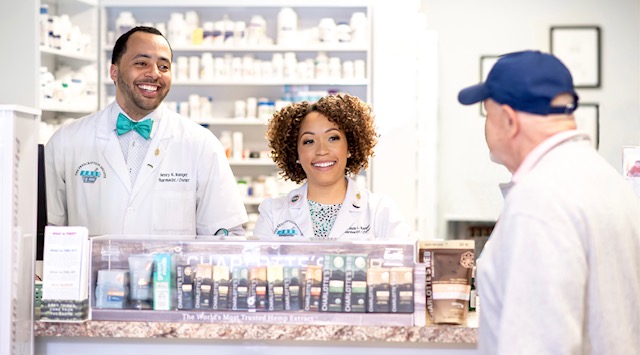 I graduated from Hampton University School of Pharmacy (HUSOP) in May of 2012. After spending the first six years of my career working in retail pharmacy, my husband and I whom I met while attending HUSOP, opened our own independent community pharmacy in March 2019. The Prescription Shoppe is the first Black owned pharmacy in Williamsburg, Virginia. We are a full-service pharmacy where patient care is our specialty, and our focus is community involvement. As an entrepreneur, community leader and published author, I attribute my much of my success to my HBCU experience. My 'Home by the Sea' shaped my perspective and gave me the confidence to pursue my dreams. So many professors poured into me during my time at Hampton. Not only did they encourage me, but they set an example for me. I am forever grateful that I chose Hampton University for both my undergraduate and professional studies. My goal is to continue to give back and pave the way for those coming up behind me!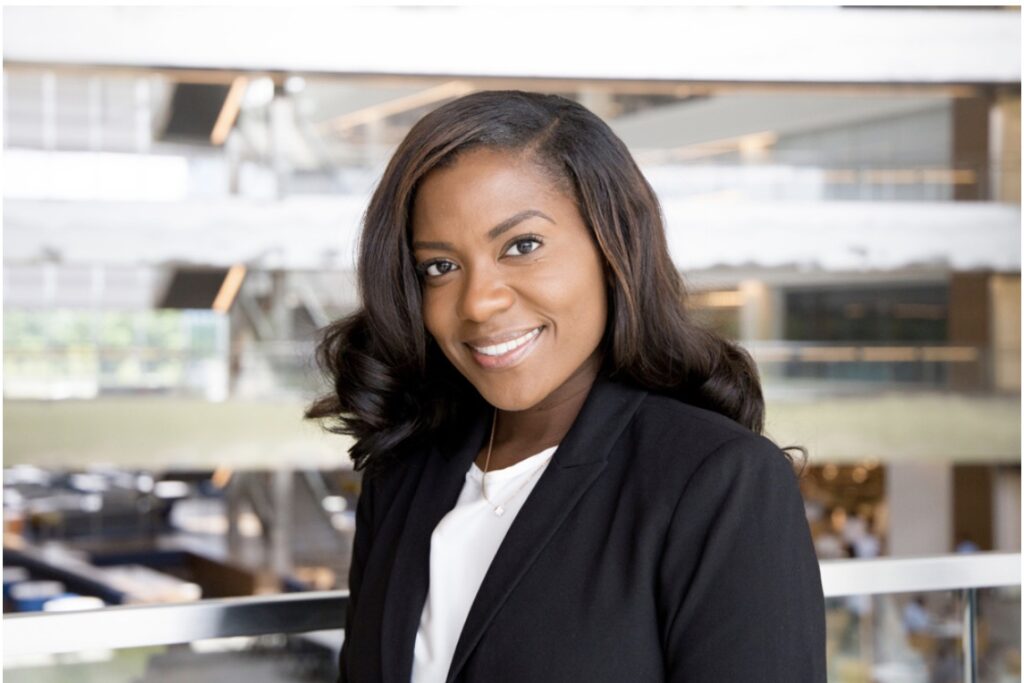 As a proud Hampton alum, I have the unique opportunity to serve patients and the scientific community as a Thoracic Oncology Medical Science Liaison with AstraZeneca. While attending HUSOP, I had the opportunity to rotate at Bristol Myers Squibb, which solidified my interest in oncology and the pharmaceutical industry. I am thankful for my mentors, professors, and classmates who challenged my thinking and supported my career aspirations. My experience at Hampton catapulted my career, for which I am sincerely grateful.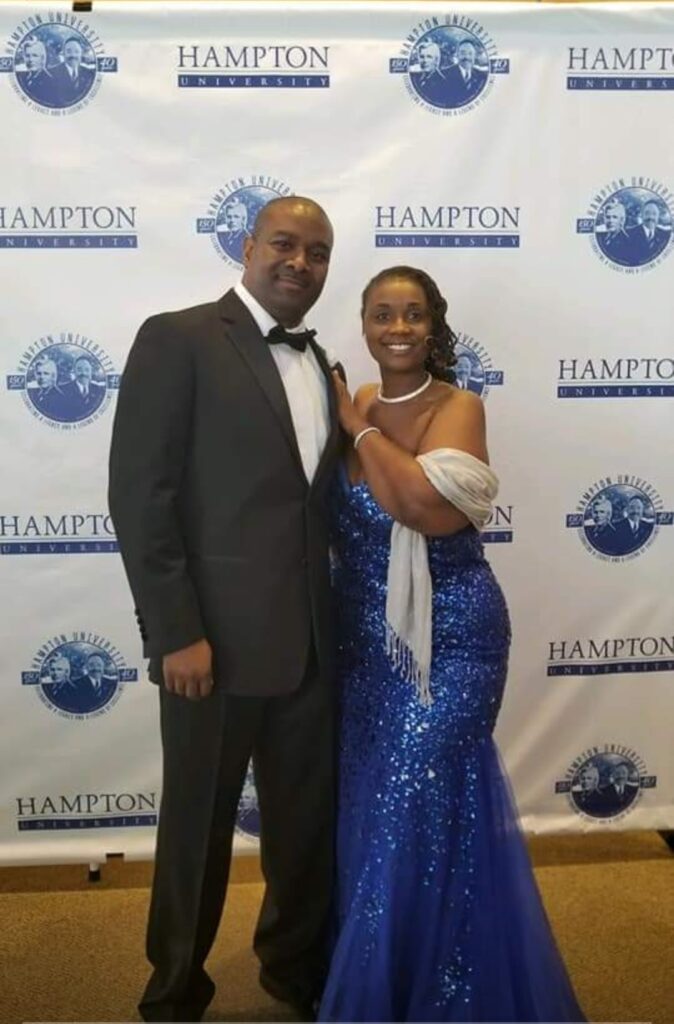 Greetings, my name is Dr. Shanea D Brown (formerly Parker), a 2004 graduate of the School of Pharmacy. While under the leadership of Dr. Arcelia Johnson- Fannin I learned that Excellence is not the goal but the standard. Since graduating from Hampton, I have held positions in various areas of Pharmacy serving as the Pharmacist- In-Charge. After 11 years of Practicing Pharmacy, I decided to return to my Home by the Sea and become a part of the HUSOP Pharmacy Practice Department. Eight years later, I am the Director of Experiential Education and Associate Professor of Pharmacy Practice at my beautiful Alma mater.
 This form is for graduates to complete in order to create a School of Pharmacy Alumni Testimonial.  Please complete the form out in its entirety if possible. We look forward to reading testimonials from our Hampton University School of Pharmacy Alumni!