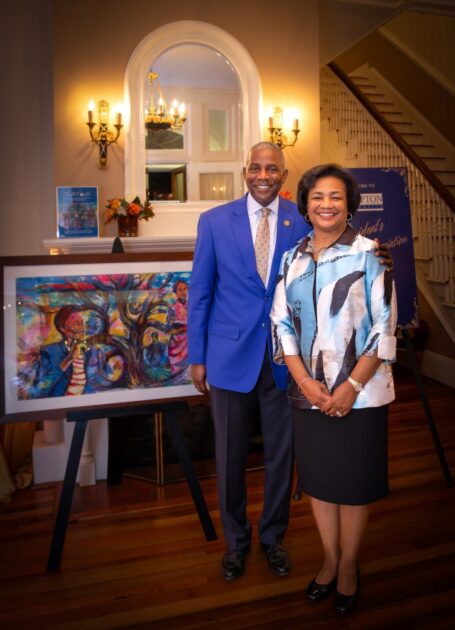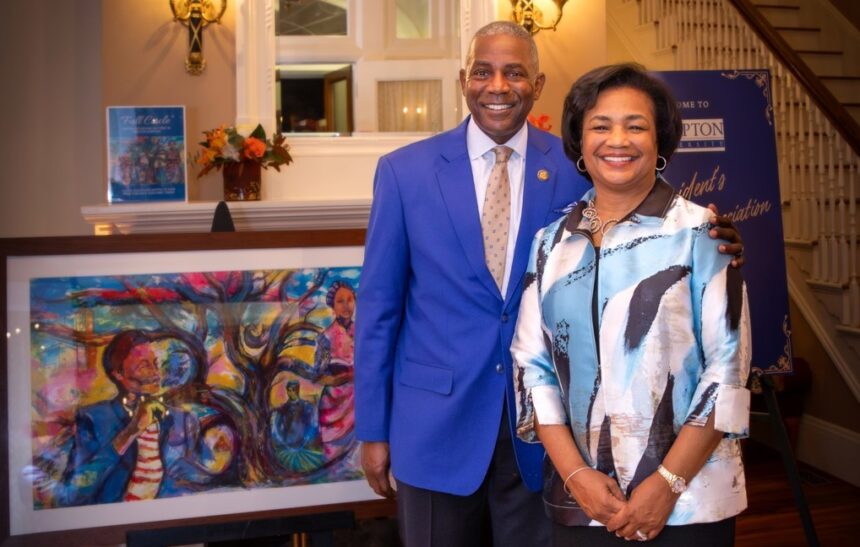 Hampton, Va. (November 29, 2023) – Hampton University President Darrell K. Williams, along with his wife, First Lady Myra Williams, demonstrate their commitment to the continued growth of Hampton University by generously donating $100,000 to Hampton for the second year in a row.
In conjunction with the recent National Day of Giving, the President and First Lady's philanthropic gesture aims to support academic excellence, advance the University's mission and spark the spirit of giving in others.
"The First Lady and I are delighted to give back to our "Home by the Sea," said HU President Williams. "We remain both personally and professionally dedicated to delivering the number one student experience in America. We hope this will inspire others to give."
The funds will be allocated to:
Grow the Darrell K. & Myra R. Williams Scholarship Fund, awarded annually to psychology students
Support the renovation of the Mansion House, the oldest structure on campus
Increase other philanthropic causes at the University
Ret. U.S. Army Gen. Williams has completed his first year and a half at the helm of Hampton and during that time has implemented a 10-year strategic plan, "Elevating Hampton Excellence," completed phase one of a campus face-lift in which eight buildings were newly renovated, increased enrollment and boosted the morale of faculty, staff and students.
The President and First Lady are both esteemed alums of the University, both class of 1983, the first alumni couple to serve in this capacity.
Founded in 1868, Hampton University has been the Standard of Excellence in higher education for over 150 years. Rich in history and tradition, Hampton University is recognized as one of the top historically black colleges and universities in the world, and recently named the top private university in Virginia. Hampton provides a broad range of technical, liberal arts and graduate degree programs. HU is a tightly-knit community of learners and educators representing 49 states and 35 territories and nations.
For more information, contact: Richelle Payne in the HU University Relations Office, at 757.727.5253.