LICENSE PRACTICAL NURSE – BACHELOR OF SCIENCE
LICENSE PRACTICAL NURSE – BACHELOR OF SCIENCE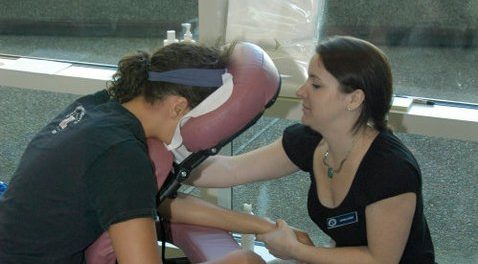 | Semester 1 (Fall) | | |
| --- | --- | --- |
| Course# | Course Title | Credits |
| ENG 101 | Written Communication l | 3 |
| MAT 110 | College Mathematics ll | 3 |
| CHE 101 | General Chemistry | 4 |
| HIS 106 | World Civilization ll | 3 |
| UNV 101 | The Individual and Life | 1 |
| | Semester Credit Hours | 14 |
| Semester 2 (Spring) | | |
| Course# | Course Title | Credits |
| ENG 102 | Written Communication ll | 3 |
| COM 103 | Oral Communication | 3 |
| BIO 224 | Anatomy & Physiology l | 4 |
| PSY 203 | Introduction to Psychology | 3 |
| PED | Any (Physical Activity Course) | 1 |
| | Semester Credit Hours | 14 |
| Semester 3 (Fall) | | |
| Course# | Course Title | Credits |
| BIO 225 | Human Anatomy & Physiology ll | 4 |
| HUM 201 | Humanities l | 3 |
| SOC 205 | Introduction to Sociology | 3 |
| MAT 205 or PSY 346 | Introduction to Statistics or Statistics l or Introduction to Statistical Methods | 3 |
| NUR 230 | Computation in Pharmacotherapeutics | 1 |
| | General Elective | 3 |
| | Semester Credit Hours | 17 |
| Semester 4 (Spring) | | |
| Course# | Course Title | Credits |
| BIO 304 | Microbiology | 4 |
| HUM 202 | Humanities ll or Elective | 3 |
| PED | PED (Any Physical Activity Course) | 1 |
| NUR 217 | Health Assessment / Practicum | 3 |
| NUR 221 | Medical Terminology | 2 |
| PSY 311 | Development Psychology | 3 |
| | Semester Credit Hours | 16 |
| | Total Credit Hours | 65 |
| Summer Semester | | | |
| --- | --- | --- | --- |
| Course# | Course Title | Credits | Clinical Hrs |
| NUR 233 | Concepts of Professional Nursing | 3 | |
| NUR 234 | Concepts of Professional Nursing Practicum | 3 | |
| | Semester Credit Hours | 6 | |
| Semester 1 (Fall) | | | |
| Course# | Course Title | Credits | Clinical Hrs |
| NUR 3XX | Pathophysiology/Pharmacology | 4 | |
| NUR 345 | Adult Health Nursing l | 4 | |
| NUR 346 | Adult Health Nursing l Practicum | 4 | |
| | Semester Credit Hours | 12 | |
| Semester 2 (Spring) | | | |
| Course# | Course Title | Credits | Clinical Hrs |
| NUR 355 | Nursing of the Childbearing & Childbearing Family | 4 | |
| NUR 356 | Nursing of the Childbearing & Childbearing Family Practicum | 4 | |
| NUR 418 | Issues in Research Seminar | 2 | |
| NUR 328 | Nursing Informatics | 2 | |
| | Semester Credit Hours | 12 | |
| Semester 3 (Spring) | | | |
| Course# | Course Title | Credits | Clinical Hrs |
| NUR 442 | Leadership & Management in Nursing | 2 | |
| NUR 445 | Community/Mental Health Nursing | 4 | |
| NUR 446 | Community/Health Mental Health Nursing Pract. | 4 | |
| NUR XXX | Elective | 3 | |
| | Semester Credit Hours | 13 | |
| Semester 4 (Spring) | | | |
| Course# | Course Title | Credits | Clinical Hrs |
| NUR 443 | Leadership & Management in Nursing in Nursing Pract. | 2 | |
| NUR 419 | Professional Development Seminar | 2 | |
| NUR 455 | Adult Health Nursing ll | 4 | |
| NUR 456 | Adult Health Nursing ll Practicum | 4 | |
| | Semester Credit Hours | 12 | |
| | Total Credit Hours | 55 | |
| Revised (8/2020) | LPN Adv. Plmt*****Up to 7 credits | | |
The School of Nursing's baccalaureate programs at Hampton University have full approval by the Virginia Board of Nursing. 
The baccalaureate degree program in nursing is accredited by the Commission on Collegiate Nursing Education, 

655 K Street NW, Suite 750, Washington, DC 20001

, 202-887-6791.

The School of Nursing is also an agency member of the National League for Nursing, and the American Association of Colleges of Nursing.