Vice President for Student Success and Enrollment Management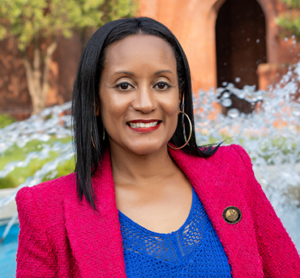 The mission of Administrative Services is to provide oversight, guidance, administrative and planning support for the Offices of Athletics, Internal Auditor, Financial Aid and Scholarships, Registrar, Admissions, Operations Analysis and Research. Each of these units is subsequently charged with the responsibility of providing the best in services at all times to students, colleagues and the general community. Working through its units, Administrative Services strives to recruit and retain effective and efficient staff with the highest expertise and commitment to the mission and values of Hampton University.
Administrative Services is also responsible for:
All activities associated with university strategic planning, annual and mid-term Key Performance Indicators;
All areas that require University-wide coordination in addressing challenges regarding Institutional Effectiveness and Assessment associated with all academic and non-academic areas;
Coordinating the effective use of all data assessment and management systems while assuring that academic integrity remains the top priority at all times;
The implementation of actions relating to operational policies, determining implementation plans for the University, and ensuring that the necessary resources are in place to support related programs;
Periodic reviews of operational effectiveness and with providing a supportive environment conducive to staff development.
The Student Affairs Division supports the academic mission by providing services which assist students with identifying, clarifying, and achieving their educational goals. In addition to direct assistance to students, the Division is charged with developing programming which enhances the learning environment on campus and improves the quality of life for students and others. Central to this charge are activities that promote and sustain an appreciation for the uniqueness of Hampton University; respect and appreciation of the multicultural backgrounds represented on the campus; the investigation of contemporary issues concerning the well-being and life choices of students; and a campus environment which encourages a productive interchange of ideas.
Offices
Administrative Staff