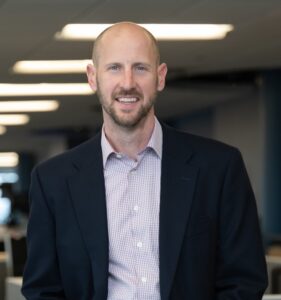 Mike Canan
Director of Journalism Strategies
Scripps Howard Fund/Foundation
Mike Canan is the Director of Journalism Strategies for the Scripps Howard Fund/Foundation. Mike has led digital, print and broadcast newsrooms for 15 years.
Mike began his career with the E.W. Scripps Company in 2002 at Scripps Howard News Service in Washington, D.C. After two years as a copy editor there, he moved to Florida where he worked in a variety of roles over 10 years at Scripps Treasure Coast Newspapers.
Mike's last three years at the newspaper chain he served as managing editor, running the day-to-day operations of the newsroom. In 2014, Mike moved to Cincinnati to become editor of WCPO.com, an innovative digital operation embedded inside the TV station. WCPO was the first (and so far only) local TV news station to offer a paid membership program and a paywall. In 2018, Mike joined the E.W. Scripps corporate team where he worked with 10-12 newsrooms within the company to advise them on their content strategies. In 2019, he returned to WCPO as news director, leading both the digital and broadcast teams. In September 2021, he joined the Scripps Howard Foundation. Mike lives in Cincinnati with his wife, Hillary, and sons, Rhys and Wes.