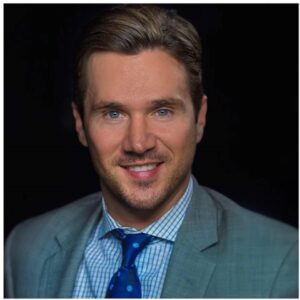 Adam Chase
VP/General Manager
WTKR-TV
Adam Chase is the VP/GM at WTKR News 3. Before being named VP/GM in 2021, Adam was vice president and general manager of KXXV, Scripps' ABC affiliate in Waco, Texas, and KRHD, Scripps' independent station in Bryan, Texas, from January 2019 to August 2021. During that time, he was able to take the Station to number one in the market and increase local news in Bryan by 22.5 hours each week.
Prior to Waco, Chase also served as vice president and general manager at KERO, Scripps' ABC affiliate in Bakersfield, California, for two years from 2016-2018.
Chase is a broadcast veteran who has spent over 18 years in the broadcast industry. Throughout his career he has been driven to create positive change in the communities he serves. Whether it be volunteering on local non-profit boards or finding ways to increase the visibility of local issues, Chase firmly believes that we can change our little piece of the world through impactful journalism.
Chase attended Northeastern State University and has a bachelor's degree in business administration. He is also a graduate of the 2020 class of Broadcast Leadership Training led by the National Association of Broadcasters Education Foundation.