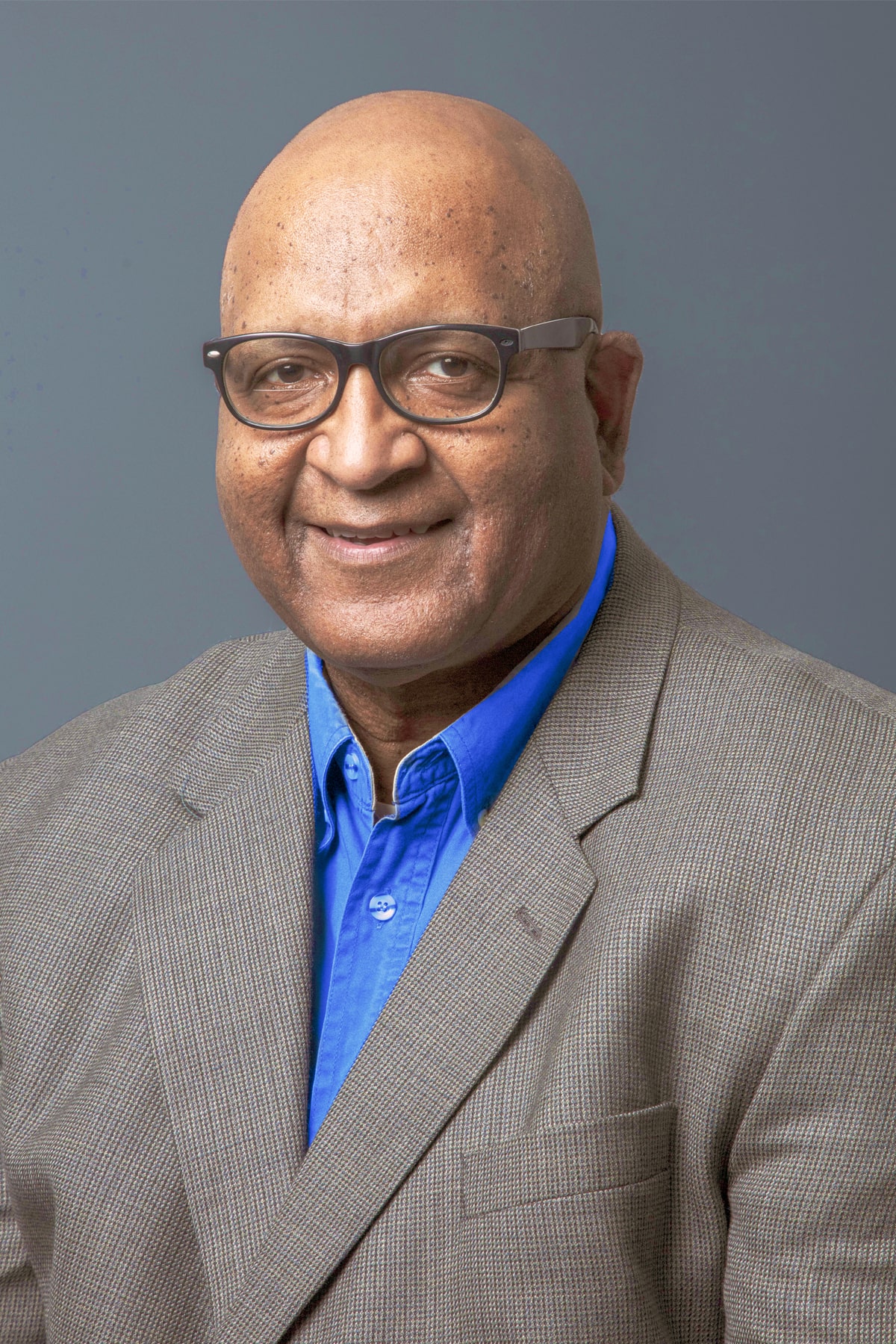 Scripps Howard Endowed Professor
Location: Scripps Howard School of Journalism and Communications, 218
Phone: 757-728-6004
E-mail: willie.moore@hamptonu.edu
Expertise: Producing, Directing, Animation, Graphic Design, Design Thinking, Digital Film/Video Editing, Songwriting, Conceptual Drawing, and Storyboarding Artist
Professor Moore is an independent fine artist and animator whose animated shorts have gathered numerous awards such as "The Golden Eagle", "Charlotte Film Festival", "The Paul Roberson Award", and "The Rose Bud Award." His drug prevention animated films have been recommended by numerous organizations such as The National Clearing House for Alcohol and Drug Information, The
Division of Alcohol and Drug Education Services, The School Library Journal, and The Children's Welfare League of American Magazines.

His animated works include "Ghana Folktale Jamm", "Fight to Be Straight", "So Stay in Good Health", "Listen To What I'm Drawing", and "Bouncing the Ball," "A New C.A.O. (James Brown-Obama)," and "Melanin Man – Fighting Diseases is his Plan." He won the MacArthur Foundation Grant for Media Arts Program for the Capital Children's Museum to produce a program called "Lights, Cameras, and Commercials in the Community." The program featured kids dealing with media literacy in their community.
Moore created a summer student fellows workshop exploring identity, environment, sound and image in digital storytelling for John Hopkins University and Morgan State University's Baltimore Youth Film Arts program called The Guerrilla Role Animator. He has served as a consultant for The National Center for Animation and on various committees including the sophomore student affairs committee, The New Technology Advisory Committee and advisor for Alpha Epsilon Rho National Broadcasting Society.
He has served as Graphic Design and Motion Media Director for the Black Hawk Imports of Farmingdale, New York. He has served as Graphic Design and Motion Media Director for the Smokeeatergourmet.
Moore is a graduate in Art Education (BFA) and Film (MFA) from the University of Cincinnati. He completed a fully animated feature film titled, "The Bully Situation" which was released March of 2006. His personal independent media research ranges from media literacy educational films to independent animation films.
He has over twenty-five years of film, video, and animation experience and eleven years of teaching in
the Fine Arts and Graphic Design division. He has a K-12 Masters Certification in Fine Arts and Photography, works well with students of all ages, and he is committed to providing quality instruction.
His teaching experience includes graduate and undergraduate courses in Graphic Design, Digital Film/Video, 2D Animation, 2.5 Animation, 3DAnimation, Web Animation, Motion Media Conceptual
Storytelling, Storyboarding for Animation, Digital Editing, Motion Graphics, History of Motion, Media and Mass Communication, History of Film, Radio, TV, and Film, Digital Effects, Animation for Interactive Media, and Mass Communication.
He is a Society for Animation Studies, American Institute of Graphic Arts (AIGA) and The University Film & Video Association (UFVA), The American Society of Composers, Authors and Publishers (ASCAP) member.