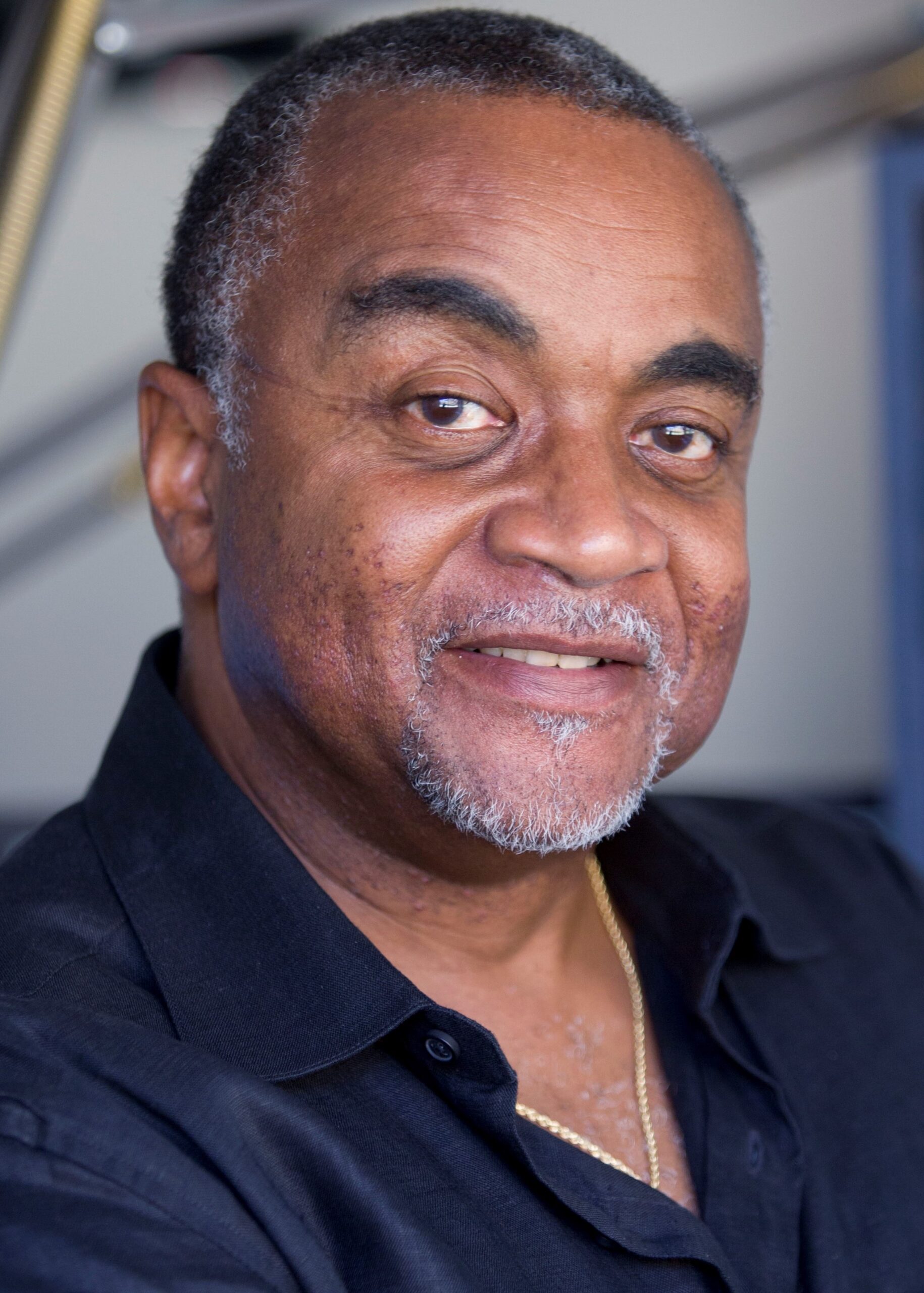 General Manager, WHOV
Location: Scripps Howard School of Journalism and Communications, 117
Phone: 757-727-5670
E-mail: hardy.lang@hamptonu.edu
Expertise: Radio Broadcasting/ Announcing/ Programming, Management, Writing, Sales, Internet & Social Marketing, Artist Management, Writing & Market Research
Jay Lang is the station manager at Hampton University's 88.1 WHOV radio. He is the author of motivational book "Wisdom From The Jazzman" and producer & CEO of the Church Street Jazz Series.
Lang hails from a broadcasting family, his father, Jimmy "The Gator" Lang was a Savannah radio legend for 45 years. Prior to coming to Hampton University's WHOV as general manager, he was a top-rated evening air personality at Washington, DC's Smooth Jazz 105.9 and program director & evening personality at WJCD Smooth Jazz 105.3 in Norfolk, Va. Lang began his career in 1974 in Savannah, Ga., and has worked in Richmond and Atlanta as well as the Hampton Roads area.
Jay is currently an internationally known voiceover talent with Studio Center Worldwide Audio. His voice is heard on Time Life Music's "Soul Of The 70's", "The Soul Train DVD Collection", "Body & Soul," "Wedding Songs", "Soul Fantasy Collection", "Body & Soul Of The 90's", "Body & Soul Of The 80's", "Midnight Soul Infomercial", "Midnight Fire" & "Best of Peabo Bryson" TV commercials, Popeye's Chicken, the internet based Jazz Club Channel, CBN, NASA, District Cablevision, Hardee's, McDonalds, Comcast, MGM Grand Casino, Anheuser Busch, United Way, XM Satellite, Kindercare, Heineken, DC Lottery, HUPTI, Verizon Wireless, First Baptist Church Of Glenarden and TCI Cable as well as many others now airing worldwide throughout the United States, England and countries in Africa, Europe, and the Caribbean.
Lang is the recipient of the 2021 Radio & Records Radio Legends Award, president and CEO of Blue Pyramid Productions LLC, founder & chairman of the HJ Lang Foundation, and serves on several boards including the Hampton Coliseum Advisory Committee, Visit Norfolk, National Association of Non-Profit Organizations & Executives, Hampton Roads Black Chamber of Commerce, and is a member of The 100 Black Men of Greater Washington, DC.