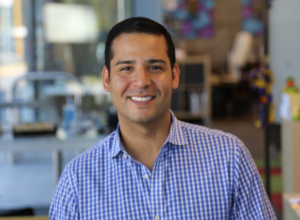 Gerardo Lopez
News Director
WTKR-TV
Gerardo Lopez is an award winning journalist with more than 20 years of experience covering issues important to viewers in Denver, Dallas, Seattle, Houston, San Antonio, Austin and most recently Tulsa. Lopez recently joined WTKR-TV and WGNT-TV in Hampton Roads as News Director for the Scripps owned CBS/CW affiliates.
Gerardo's thought leadership excites and engages viewers through meaningful, relevant stories, which connect them to their communities and beyond. Gerardo holds an incredibly high standard for journalism and works to expose the truth, drive accountability, and encourage action.
Scripps Media, Inc., certifies that its advertising sales agreements do not discriminate on the basis of race or ethnicity. All advertising sales agreements contain nondiscrimination clauses.