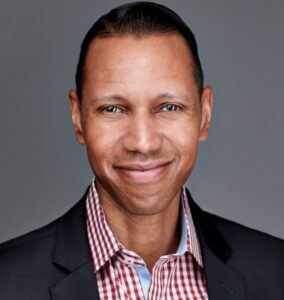 Myles B. Caggins III
Colonel, U.S. Army
Visiting Fellow at the Council on Foreign Relations
Colonel Myles Caggins III, of the U.S. Army, is a seasoned public relations executive with 26 years of national security leadership and communication experience. From military posts, combat zones, the Pentagon, and White House, he has led communication strategy for some of the most challenging issues of the past decade, including: America's rebalance to Asia and policy towards North Korea and China; Guantanamo and enemy combatant detention; the mission to defeat ISIS; military human capital and recruiting; and nuclear security.
He most recently served as a Visiting Fellow at the Council on Foreign Relations in Manhattan, New York. He researched and provided expertise on public information warfare, U.S.-Kurdish security partnerships, and military culture.
He served three combat tours in Iraq. His military decorations include: the Legion of Merit, two Bronze Star Medals, the Presidential Service Badge, the Secretary of Defense Identification Badge, and the Combat Action Badge.
Myles has extensive international media experience—particularly with Arabic and Kurdish language networks—including appearances on AP, AFP, BBC, Al Hurra, Voice of America, Rudaw, NHK, Al Jazeera, SkyNews, Al Arabiya, Reuters, Al Iraqiya, France24, and Newsy. He has written commentary for CFR.org, The Root, Richmond Times-Dispatch, and Armed Forces Journal.
Myles earned a bachelor's degree in history from Hampton University, and a master's in public relations from Georgetown University. He completed Harvard Kennedy School's National Security Fellows program in 2018.
His life is dedicated to service. The Rocks, Inc. recognized him with the Bobby Burke Award in 2005 for military achievements and mentorship. Myles was presented the Spirit of Georgetown Alumni Award in 2010. In 2016, Hampton University named him Mentor of the Year. He is in the Honda Campus All-Star Challenge HBCU trivia tournament Hall of Fame and continues to volunteer with students. He serves on non-profit boards for the Youthcast Media Group, as well as, the New York Kurdish Cultural Center and Film Festival.
He is co-founder of the Investors Fantasy League—a financial literacy and stock market simulation tournament for HBCUs.
He is a Life Member in the Council on Foreign Relations, Kappa Alpha Psi Fraternity, Inc., Military Officers Association of America, and a member of the National Press Club, and National Association of Black Journalists.
He likes Texas brisket, Wordle, and is inspired by the Bible. He tweets: @mylescaggins