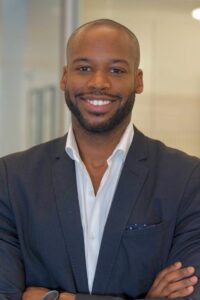 Todd Williamson
Head of Corporate Communications
Equitable
Todd Williamson is the Head of Corporate Communications at Equitable. In this capacity, he oversees strategic communications for the Office of the CEO, Government Affairs, ESG, and financial communications. He has over 15 years of experience in financial services, communications, government relations and international affairs in both the United States and the European Union.
Prior to his current role at Equitable, Todd was a Senior Vice President in the New York office of SKDK, an award-winning public affairs firm where he worked with a cross-section of corporate, financial services, social justice and non-profit clients.
Prior to joining SKDK as a Vice President, Todd was a Senior Consultant at Berlin Global Advisors in Germany where he advised EU-based companies on geopolitical risk, international trade and foreign direct investment. He was also a columnist for the Berlin Policy Journal's "Red Herring & Black Swan" section (now Internationale Politik Quarterly). In 2015, he was awarded the Robert Bosch Foundation Fellowship and provided placement at the Global Public Policy Institute in Berlin where his published research focused on transatlantic relations, global governance, and rising economies.
From 2011-2015, Todd worked for the Global Government Relations & Public Policy team at JPMorgan Chase covering international government relations, federal policy, regulatory issues and civic engagement.
During the first term of the Obama administration, Todd served in several capacities in the Office of Congressional Relations at USDA, the Rural Development agency, and on the White House Council on Auto Communities and Workers. Previously, he was a legislative assistant for Rep. Hank Johnson (D-GA) for financial services, education, and budget issues.
Todd is a 2005 graduate of Hampton University's Scripps Howard School of Journalism & Communications and earned his master's degree in communication, culture & technology from Georgetown University. His work has been published in Foreign Policy, The Diplomat, and the Atlantic Community.