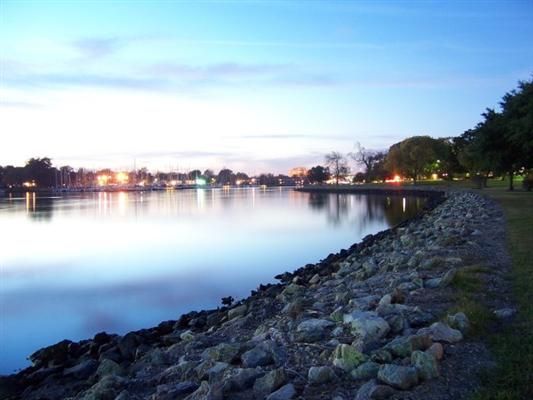 Welcome to the Office of Financial Aid and Scholarships Official Website!
Student Financial Aid Matters!
Paying for a college education can be a daunting experience whether you plan to enroll or return as an undergraduate, graduate and or professional student. With this in mind, the Office of Financial Aid and Scholarships primary role is to provide financial assistance to those who quality with paying for their college related expenses, within budgetary guidelines, applicable program rules and regulations through the university student financial aid programs.
As Director, I am fully aware that financial aid in whole or in part, can make a substantial difference in a student's success from the point of matriculation through graduation. Because the majority of financial assistance is derived through the federal student aid programs; filing and completing the Free Application For Federal Student Aid (FAFSA.ed.gov) is perhaps one of the most important steps you can take, each successive year (prior to February 15), irrespective of classification.
It is also very important to note that when it comes to paying for educational expenses, the Office of Financial Aid and Scholarships does not have all the answers to every financial situation presented without some family contribution or assistance from an external source, to help close the gap between the amount of financial aid awarded and billable expenses; but we do make a concerted effort to help, within applicable program regulations, guidelines and budgetary constraints. In some cases, you may be required to borrow through the private education loan programs, or obtain an endorser.
For your convenience, I highly recommend that you review the financial aid office website for more detailed information, such as, but not limited to: Financial Aid Resources, Scholarship Links, our Twitter Account, Loans, Counselor Assignments, Calendar of Events, Parents' FAQ's, Satisfactory Academic Progress Policy, Award Acceptance Agreement, Important Announcements, etc. Also, I highly recommend that you review the Office of Student Accounts' link, for detail information with regard to tuition and fees, billing, refund policy, etc. /administration/businessoffice/.
As important, our preferred means of communication is via the financial aid "Contact Us" link, in large part, simply because email communication is easily tracked, not limited to area codes and time zones, hit or miss calls, returned voicemail messages, etc. But, of course, office visits, if convenient for you, are always welcome.
We stand ready to serve our student aid population.
Thank you for choosing Hampton University!
Every good wish,
Martin Miles
Director of Financial Aid and Scholarships