SLAE - Military Science Directory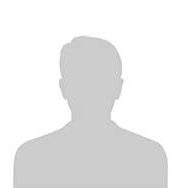 Captain Michale J Langlois - Executive Officer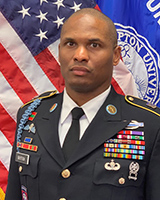 Sr Military Instructor, Master Sergeant (MSG) Enick Micale Bostick
Master Sergeant (MSG) Enick Bostick is a native of East Cleveland, Ohio and entered the Army in 2000. He completed Basic Training and Individual Infantry Training at Fort Benning, GA.
Upon completion of Individual Infantry Training and the Airborne Course, MSG Bostick was assigned to 2-325 Airborne Infantry Regiment, Fort Bragg, NC where he served as Rifleman, Scout Observer, Ammunition Handler, Fire Team Leader, Rifle Squad Leader, Weapons Squad Leader, Assistant Operations Sergeant, and Infantry Platoon Sergeant. MSG Bostick served as the First Sergeant in A Company 1st Battalion, Warrior Transition Brigade and B Company 2-4 Infantry Regiment in Fort Polk, Louisiana. MSG Bostick led Soldiers on eight deployments. He has a total of more than 50 months deployed in support of Operation Iraqi Freedom, Operation New Dawn, Operation Unified Response, and Operation Inherent Resolve.
MSG Bostick currently serves as SMSI in Hampton University Army ROTC program.
MSG Bostick's military education includes: Primary Leadership Development Course, Basic and Advance Noncommissioned Officer Courses, Maneuver-Senior Leaders Course, Airborne Course, T-10 and T-11 Jumpmaster Course, Combative Course – Level 1, Combative Course – Level 2, Air Movement Control Course, Combat Life Saver Course, Unit Victim Advocate Course, Equal Opportunity Course, Master Drivers Course, and Master Educators Course.
His awards and decorations include the Bronze Star, Purple Heart, Meritorious Service Medal, Army Commendation Medal, Army Achievement Medal, Army Good Conduct Medal, National Defense Service Medal, Iraqi Campaign Medal, Operation Inherent Resolve Campaign Medal, Global War on Terror Expeditionary Medal, Global War on Terror Service Medal, Armed Forces Service Medal, Noncommissioned Officer Professional Development Ribbon, Presidential Unit Citation, Valorous Unit Award, Meritorious Unit Commendation, Army Superior Unit Award, Combat Infantryman Badge, Expert Infantryman Badge, Order of the Spur, Senior Parachutist Badge, French Parachutist Badge, German Parachutist Badge, Royal Australian Parachutist Badge.
MSG Bostick is the father of one son and one daughter; Michelangelo and Johanna.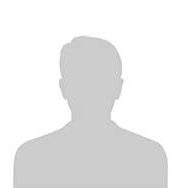 Lieutenant Christopher Anderson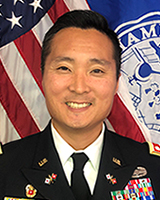 Lieutenant Colonel (LTC) Jae Marquis
MAJ Jae Marquis is a native of Galway, New York and a graduate of Villanova University.  He was commissioned as a Second Lieutenant in the U.S. Army Signal Corps in 2002.
His duty assignments include Gold Bar Recruiter for Widener University; platoon leader for Alpha Company, 121 Signal Battalion; Executive Officer for HHC, 121 Signal Battalion in Kitzingen, Germany; Signal Officer and Public Affairs Officer for 1-6 Field Artillery Battalion during Operation Iraqi Freedom II, serving in Baqubah, Iraq; Operations Officer for the 1st Infantry Division Artillery; Assistant Operations Officer and Deputy Chief of Operations for the 173rd Airborne Brigade Combat Team (forward deployed to Jalalabad, Afghanistan) in support of Operation Enduring Freedom VIII. 
After successfully completing the Army Signal Officer Advance Course in 2009, MAJ Marquis commanded Bravo Company (Signal), 16th Special Troops Battalion, 16th Sustainment BDE located in Bamberg, Germany.  He also served as a Contract Officer Representative (COR) and a Foreign Military Sales (FMS) Case Manager for the Office of Security Cooperation – Iraq (OSC-I) in Baghdad, Iraq from August 2012 to June 2013.  Upon graduating top of his class from the Army Command and General Staff College Intermediate Level Education Course in 2014, he served as the Brigade Signal Officer for 4th Brigade Combat Team, 10th Mountain Division in Fort Polk, Louisiana.  He then deployed to Afghanistan and served as the Signal Officer (G6) for the Train, Advise, and Assist Command East (TAAC-E) from 2015 to 2016.  From 2016 to June 2019, he has served as a Defensive Cyber Operations Planner for the United States European Command (USEUCOM) Joint Cyber Center, as well as the Deputy Executive Officer and Aide-de-Camp for the USEUCOM Deputy Commander in Stuttgart, Germany.  From July 2019 to Present, he is serving as the Professor of Military Science at Hampton University responsible for the Hampton University Army ROTC Program.              
MAJ Jae Marquis' military education include the Signal Officer Basic and Advance Courses, Command and General Staff College, and Army Electronic Warfare Course.  He holds a Master of Science in Administration Degree from Central Michigan University.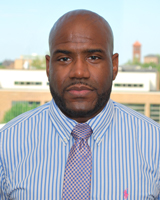 Mr. John Robert Mcdonald II