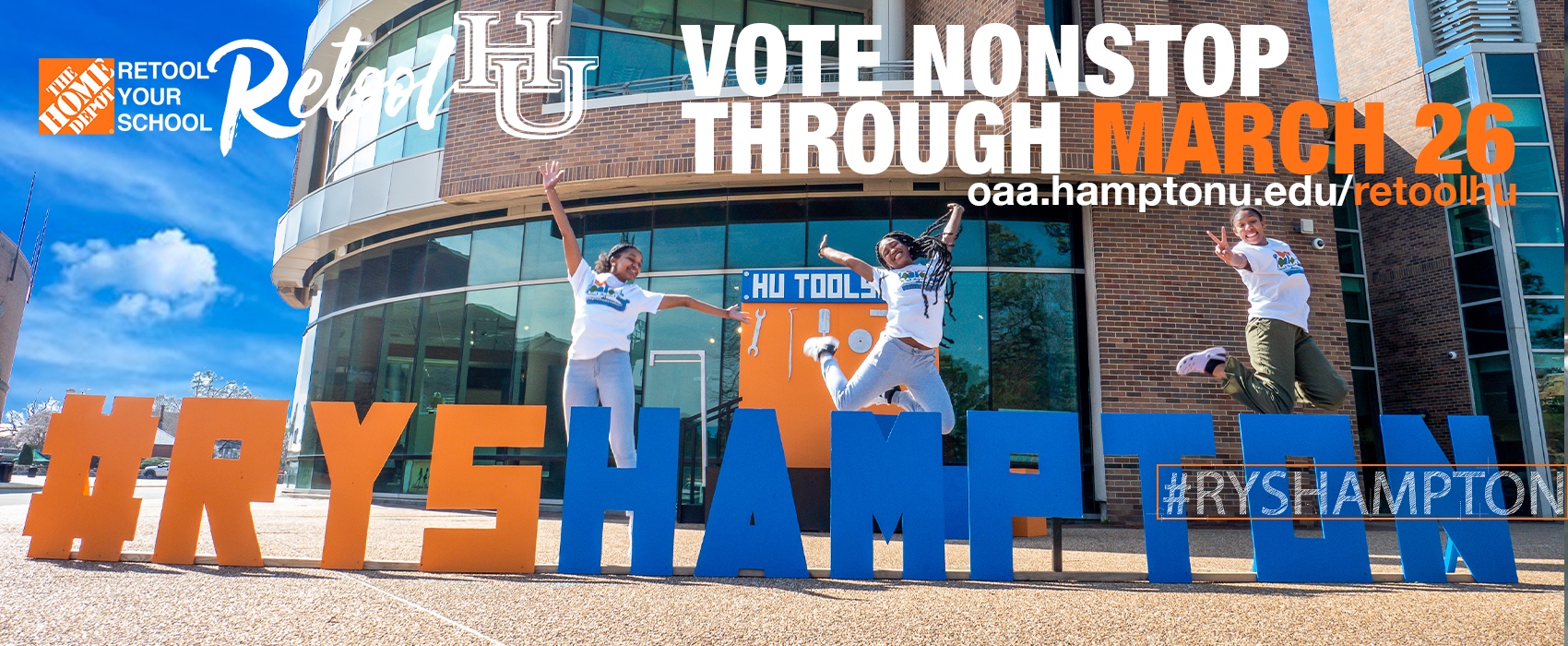 Hampton, Va. – Hampton University urges its students, faculty, staff, alumni and the community to vote in the 2023 The Home Depot: Retool Your School Campus Improvement Grant program. "This year, The Home Depot has doubled their investment for the Campus Improvement Grant Project to $150,000 this contest cycle," said Pattie Bolton, MBA, Assistant Director of Alumni Affairs and Project Lead for the Retool Your School Grant Campaign. "That's an increase from the $75,000 grand prize to the winning schools in 2022. We are really excited to be back in the running."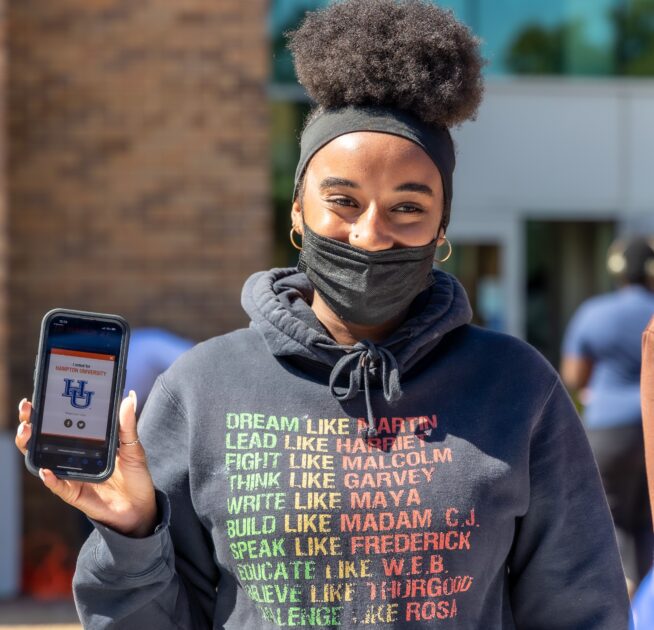 The grant program is in its 14th year and will award $2M to thirty HBCUs. The vote based Retool Your School Campus Improvement Grant is expected to support 30 campuses this year, with grants ranging from $40,000 to $150,000 per school. Through this program, The Home Depot provides Historically Black Colleges and Universities (HBCUs) the opportunity to upgrade their campuses and gives back to our nation's HBCUs what they have so generously given to so many. A strong foundation. Renewed purpose. Distinctive character.
"The Home Depot Retool Your School Grant Program is a great way to galvanize members of our HBCU communities around projects that will enhance the lives and experiences of our students. At Hampton, we strive daily to provide the #1 Student Experience in America, and these personalized projects allow us to involve students, faculty, and staff in making their educational home a progressive space for learning and socializing," says Brint M. Martin, Assistant Vice President for Alumni Affairs. "This year the request for proposal will be the expansion of our campus seating gardens and social spaces to additional locations across campus," said Bolton.
Schools are categorized into one of three clusters depending on the student population. This year, Hampton is in cluster one.
Last year, the University won a $20,000 grant. The funds were used on a student-led project to maintain the beauty and perpetuity of Hampton's campus. The 2022 Retool Your School Project Reveal will be held at 4 p.m., Friday, March 24 at Marina Point.
Cast your vote to help your 'Home by the Sea.' Hampton's Retool Your School internal website is: oaa.hamptonu.edu/retoolhu and for voting www.retoolyourschool.com. There are no limits so vote nonstop through March 26, 2023, at 11:59 p.m. You can also vote via social media (Twitter & Instagram) by using the hashtag #RYSHAMPTON.
For more information, please visit The Home Depot Retool Your School | Powered with Purpose
For more information, please visit https://home.hamptonu.edu/