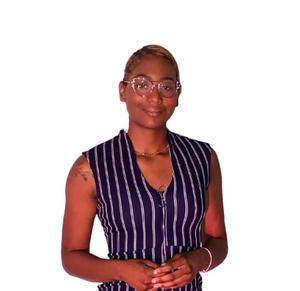 Hampton, VA (Nov. 3, 2022) — Kamaria Horton, a Hampton University Honors student majoring in computer science, has been named a national finalist in the Schwarzman Scholarship competition. The graduate-level scholarship, awarded annually to 100 U.S. citizens and 100 international citizens, is in its seventh year. Despite its recent establishment, it is a coveted prize, established and endowed by American billionaire, Stephen A. Schwarzman. The award has quickly become one of the most respected, post-graduate scholarships in the world — taking its place alongside other leading awards such as the Rhodes, Marshall, Fulbright, Mitchell, and Gates-Cambridge Scholarships.
Recipients of the Schwarzman Scholarship will spend one year in Beijing, China pursuing a fully funded Master's degree in global leadership at the Schwarzman College of Tsinghua University. Schwarzman College is the unique, English-speaking academic home to all Schwarzman Scholars who,according to Stephen A. Schwarzman, therein have the opportunity to "live together, work together and have fun together." Nearly a decade ago, Schwarzman commissioned the building of Schwarzman College in the historic and highly acclaimed Tsinghua University, one of China's premier engineering schools, essentially the "M.I.T. of China." Although all activities at the College are carried out in English, every Schwarzman Scholar is required to take a course in Mandarin during their one-year stay. Schwarzman interacts directly with the Scholars and draws upon his extensive global network of leaders and influencers to address and mentor the Schwarzman Scholars, who share their insights, observations, and wisdom as guidance for training highly effective leaders for the 21st century world.
A native of Atlanta, Georgia, Kamaria Horton is an active student leader at Hampton University. She is a member of the Freddye T. Davy Honors College, where she recently organized and led an in-house Honors College student retreat. Horton recently stated, "The application process for the prestigious Schwarzman Scholarship required rigorous self-exploration of my character, my academic goals, and my leadership experiences. While completing my application, I struggled with fears and doubts that I would not be able to articulate the reasons I should be named a Schwarzman Scholar. However, I pushed through my fears and trusted myself with the time and patience needed to create an application worthy to be selected for an interview." As for receiving notification of her invitation to interview, she added, "When the email from Schwarzman Scholars appeared in my inbox, I began to prepare for disappointment. Instead, I read the words 'Congratulations' and my mouth dropped!"
Horton will interview for the prestigious scholarship during the first week of November. If she prevails, she will become the third Schwarzman Scholar to have been chosen from Hampton University, following Ivana Thomas, a member of the inaugural class of Schwarzman Scholars in 2016 and the first Schwarzman winner from an HBCU; and current medical school student,Adaya Sturkey, who won the Schwarzman Scholarship while a pre-med major at Hampton University in 2018.
"Congratulations to Ms. Kamaria Horton on reaching this monumental academic achievement," said Dr. JoAnn W. Haysbert, Chancellor and Provost of Hampton University. "To be named as a finalist for such a prestigious award is testimony to the exemplary work Ms. Horton has produced during her collegiate career and further proof of Hampton University's 'Standard of Excellence.' On behalf of the Hampton we wish her the best of luck."