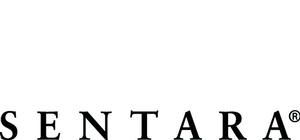 HAMPTON, VA (Jan. 4, 2023) — The Sentara Foundation provided a gift to underwrite numerous programs at Hampton. Among the uses of funding was for underwriting scholarships for targeted health-related majors.
Among the areas funded were scholarships for targeted health professions. They include a Sentara Healthcare and Nursing Current Use Scholarship fund, which annually provides $10,000 for academic support to ten students for five years. The disciplines include the four-year nursing degree programs in Health Sciences and Community Health Promotion, RN to BSN degree programs in Health Sciences, as well as Pharmaceutical Sciences, Health Information Management, Physical Therapy, Occupational Therapy, and other health professions.
Students eligible for the scholarship must have been of sophomore, junior, or senior classification and majoring in academic programs in the School of Nursing, School of Pharmacy, School of Science, and/or the Department of Sports Science and Wellness. Each student must also have had a financial need.
The University's Office of Financial Aid and Scholarships has awarded funding to the following students majoring in the identified programs:
KINESIOLOGY
Canann Holmes
Kianah Blakely-White
PHARMACY
Cimone Richardson
Samantha Whyte
NURSING
Myka Savage
Mckenzee Cummings
Kennedy Akujobi
Skye Brown
Saroya Walton
Andre Williams

Dr. Arlene Montgomery, Dean of the School of Nursing, said, "Sentara is a major community health provider in Virginia and North Carolina. Hampton University is blessed to have such a devoted and supportive partner in our efforts to increase minority representation in a host of healthcare fields in the Hampton Roads region and beyond. On behalf of the students selected, we are so very thankful."
For more information, contact the Office of University Relations at 757.727.5253.
About Hampton University
Hampton University is a comprehensive institution of higher education, dedicated to the promotion of learning, building of character and preparation of promising students for positions of leadership and service. Its curriculum emphasis is scientific and professional with a strong liberal arts undergirding. In carrying out its mission, the University requires that everything that it does be of the highest quality. A historically black institution, Hampton University is committed to multiculturalism. The University serves students from diverse national, cultural, and economic backgrounds. Research and public service are integral parts of Hampton's mission. In order to enhance scholarship and discovery, the faculty is engaged in writing, research, and grantsmanship. In achieving its mission, Hampton University offers exemplary programs and opportunities which enable students, faculty and staff to grow, develop and contribute to our society in a productive and useful manner. Visit www.hamptonu.edu for more information.