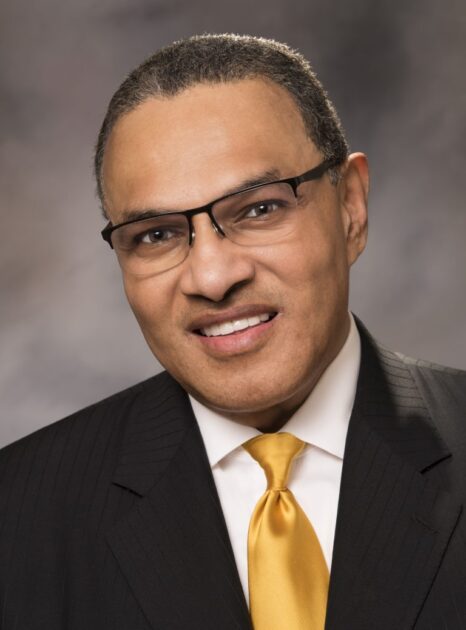 Hampton, Va. (January 23, 2023) – Dr. Freeman A. Hrabowski, former University of Maryland Baltimore County (UMBC) president and member of the Hampton University class of 1970, will give the keynote address at the 130th Annual Hampton University Founder's Day ceremony on Sunday, January 29 at 11:30 a.m. in Hampton's historic Robert C. Ogden Hall.
"I am honored to welcome Keynote Speaker, Dr. Hrabowski, a proud Hamptonian and supporter back to his alma mater. I am also proud to continue the tradition and legacy of celebrating Founder's Day. Our visionary founder, General Samuel Chapman Armstrong, believed in 'an education that encompassed the head, the heart, and the hands.' We look forward to continuing his principles," said Darrell K. Williams, Hampton University President.
"I am also excited to hear the poem of Hampton University senior Margaret Daramola, the winner of the Hampton University Student Poet Initiative Award," said Williams. The poem is entitled "Promised Land."
During the ceremony, Hampton University President Darrell K. Williams will present the Presidential Citizenship Award to Dr. Jeffery O. Smith, superintendent of Hampton City Schools. Dr. Smith began his tenure as superintendent on July 15, 2015. Under his leadership, all of the division's 32 schools achieved full accreditation without conditions in 2019. Dr. Smith will retire on July 1.
Founder's Day activities will also include the commemorative wreath-placing ceremony at the gravesite of the University's founder Brigadier General Samuel Chapman Armstrong in the Hampton University Cemetery at 9:30 a.m.
Hrabowski was president of UMBC from 1992 to 2022. He continues to serve as a science and math education consultant to national agencies, universities, and school systems. In 2012, he was named by President Obama to chair the President's Advisory Commission on Educational Excellence for African Americans. During his years as president, he helped UMBC gain recognition as a model for inclusive excellence through publications such as U.S. News and World Report, which for over a decade has recognized UMBC as a national leader in academic innovation and undergraduate teaching. In 2012, he was named one of the 100 Most Influential People by TIME, and more recently he received the American Council on Education (ACE) Lifetime Achievement Award (2018), the University of California, Berkeley's Clark Kerr Award (2019), and the University of California, San Francisco's UCSF Medal (2020).