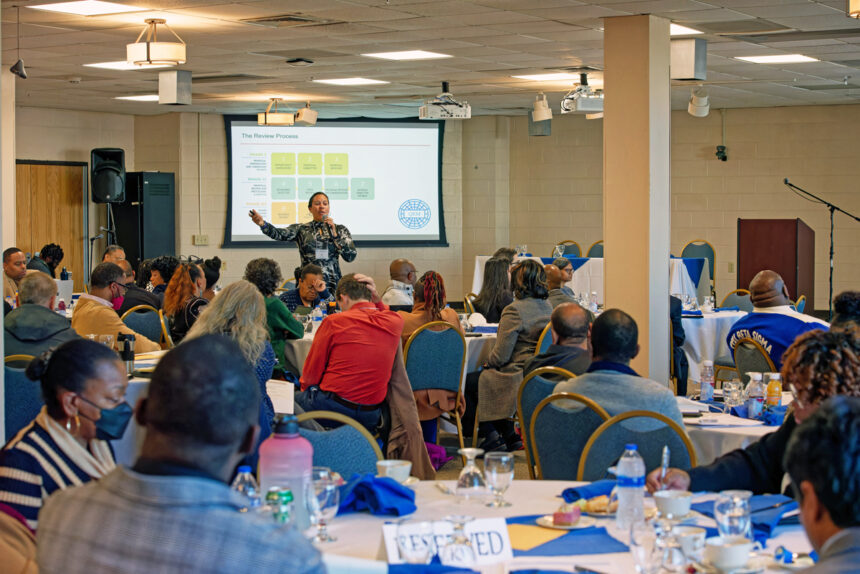 Hampton, Va. (January 19, 2023) – Hampton University's Office of the Vice President for Research organized the two-day research workshop "Cultivating Your Research Ideas: Federal Proposal Development" on January 9 and 10, 2023. The workshop was designed for both STEM (science, technology, engineering, and mathematics) and non-stem faculty who are interested in applying for federal grants. "This is the first time there has been such a workshop for faculty. Quality Education for Minorities (QEM), our partners in grant writing, coordinated the workshop. I am looking forward to more informative sessions and am hopeful that the workshops will significantly benefit Hampton faculty," said Dr. Neelam Azad, Vice President for Research and an Endowed University Professor of Pharmacy.
Hampton University President Darrel K. Williams emphasized that research is a major part of the University's strategic plan. Hampton is presently designated an R3 research institution. Moving forward, Williams' goal is "to regain R2 designation during the 2025 designation cycle and then work toward achieving R1 designation. I want to make it very clear that I am dedicated to doing those things which are necessary in order to get us there."
R1 research institutions invest in new technologies and innovations in diverse fields. Because they drive discovery, research universities play a major role in the economy. The Carnegie Classifications of Institutions of Higher Education recognizes R1 universities as the most research-intensive institutions. To achieve the R1 classification, a university must award at least twenty research or scholarship doctoral degrees and spend at least $5 million on research (as reported by NSF) in the update year.
Climate research is an area of interest for President Williams. Hampton is uniquely positioned for such research because of sits on its own peninsula. "Because of our atmospheric science program, marine biology program, and the excellence that we have in our aviation program, I think it is a natural area of research for us," Williams stated.
Green energy is another sector where Hampton has notable expertise. Citing the green energy projects that are happening in Hampton Roads and offshore — including wind energy, solar energy, and Hampton's ties to NASA — Williams says, "We are perfectly positioned to be a leader in this space."
Williams, a retired three-star general and business leader, notes that the University is in close proximity to a number of military installations. "This is where I think my former military experience might attract some different interests in Hampton. In my opinion, there is no reason the University can't be the leading research institution in Hampton Roads, if not the Commonwealth of VA," said Williams.
During the workshop, faculty took part in small group breakout sessions with former program officers and QEM consultants, Drs. Caesar Jackson and Monica Mitchell, founder & CEO MERAssociates, LLC. (MERA) and consultant. Mitchell states her goal is to support Hampton in the development and submission of project ideas and proposals. "We know HU is considered one of the flagship HBCUs that has been successful in securing external funding from federal agencies and we want to ensure that as many faculty as possible can take advantage of those opportunities," said Dr. Mitchell.
Increasing the capacity of minority-serving institutions to secure funding from external sources is a major component of research. Dr. JoAnn W. Haysbert, Hampton University chancellor and provost, said QEM is offering faculty "an opportunity for training that will increase their possibility of securing grants. They are going to be our partners so that as we continue to move our research focus from doctoral training to gaining R2 classification."
Preparing students to be successful leaders in the workforce and scholars in graduate and professional programs is Hampton University's goal. "Hampton has always designated itself 'the standard of excellence.' We have done this by maintaining awareness of the requirements our students must meet when they move beyond our gates. Higher education is not just a step up from high school, it is a place that literally prepares students to be contributors to our communities," said Dr. Haysbert.