Hampton, VA (February 6, 2023) – Hampton University is pleased to announce that the HU Terpsichorean Dance Company took part in HULU's six-part docu-series "The 1619 Project" that was created by Pulitzer Prize-winning journalist Nikole Hannah-Jones and produced by Harpo Productions, The New York Times Magazine, and HULU. According to the HULU press release, "The series seeks to reframe the country's history by placing the consequences of slavery and the contributions of Black Americans at the very center of our national narrative."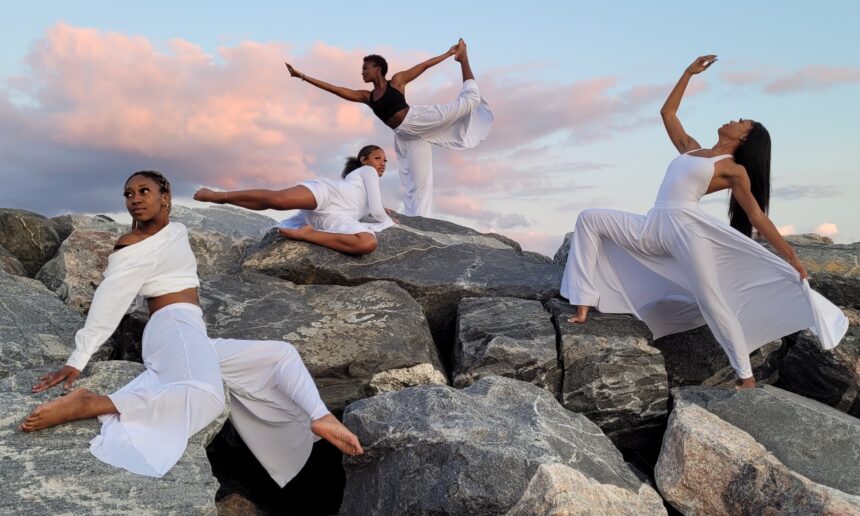 "We could not be more proud that they are being featured in this docu-series, and they could not be more worthy," said Dr. Linda Malone-Colon, dean of the School of Liberal Arts and Education.
Crystal Neal, Terpsichorean Dance Company creative director said, "The episode that we're in depicts the first arrival of Africans to the shore, and that has turned into the Black culture and African-American culture that exists today; that's what the series will demonstrate. I am honored that I can see my work in that way."
Originally from Chicago, Illinois, Neal was a member of the Terpsichoreans as a Hampton student. She graduated in 2007 and later returned as creative director in 2015.
Senior Jadyn Creech and president of the Terps said, "As a freshman, I never saw myself as someone who could lead a group of girls, especially into doing things as big as this, so it's a really good feeling."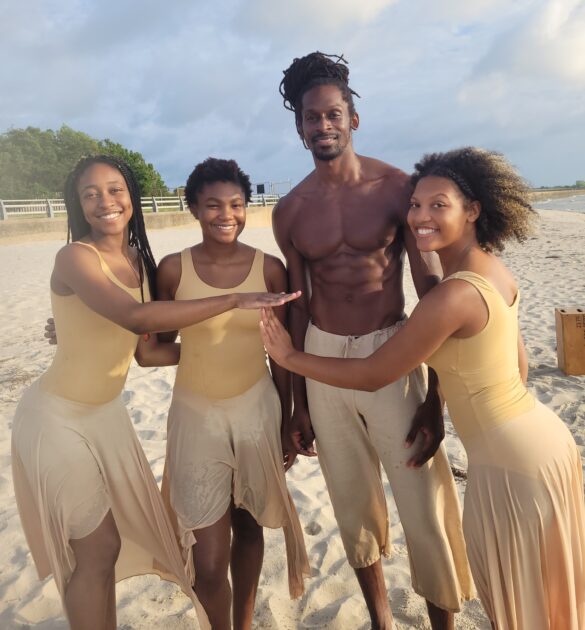 Reflecting on the history of Hampton University, Senior Joslyn Smith said, "I feel at that moment I was encompassing everything that I thought HU was bringing me, like getting in touch with my roots and really being able to be a face for the change we hope to see because I believe the documentary is going to allow history to be shown and change to be made."
Senior Angelica Coleman said, "I really like the idea of embodying our ancestors in that moment. The trailer says, 'our people were born from the sea, and we were literally in the ocean dancing,' so I felt like I was embodying our ancestors."
Brandon Jones, a 2010 Hampton alumnus, 2015 Olympic track runner, professional athlete for the country of Belize, and father to six-year-old Ariana Jones said, "The experience was definitely amazing. It will give her stories to tell my grandkids and her grandkids, 'my dad kind of impacted our culture and our future.'"
Assistant Professor Beverly Duane, director of dance and the Department of Sports Science and Wellness, said, "We were delighted when we learned of her invitation to choreograph a work that depicts the first arrival of Africans to this nation in the 1619 Project docu-series. It represents another avenue for accurate American dance history to continue propagating through Hampton University Terpsichorean dance."
"This is another way of bringing well-deserved national recognition to our university and this extraordinary dance company," said Malone-Colon.
Charles H. Williams founded the Terpsichorean Dance Company in 1934.
To find out more information, please visit https://home.hamptonu.edu
To find out more information, please visit https://press.hulu.com