Hampton, Va. (February 13, 2023) – Starting her second season leading the Hampton University softball program, Head Coach Monique White has announced the game slate for the 2023 season.
Hampton's Lady Pirates kicked off a four-game series in Macon, Georgia, February 10-12 against Army on Friday; Buffalo and Florida A&M on Saturday; and Jacksonville State on Sunday before heading home.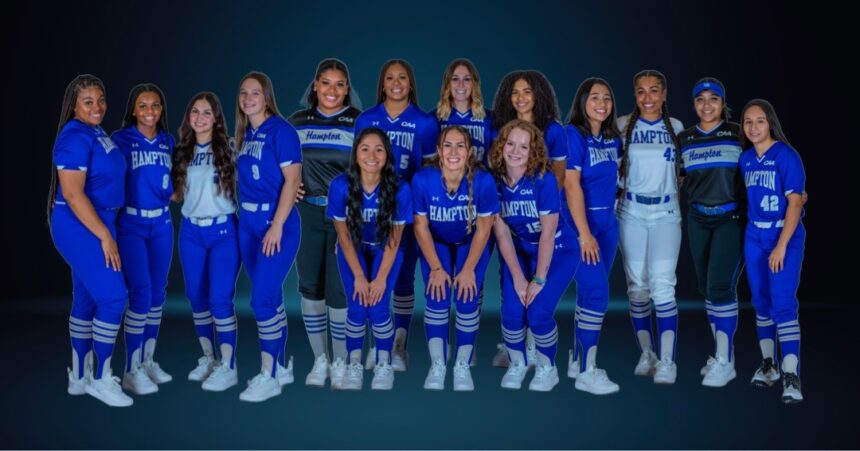 Hampton is a Division I softball program. This will be the first year competing in the CAA Conference. In 2022, the university was a member of the Big South Conference and finished the season with a 19-36 record.
Assistant Coaches Alyssa Rivera and Donelle Johnson join Coach White. "It's exciting anytime we get to play this sport," said Rivera, who works with outfielders and with the offense. "When we step in the box, we want to be better than whoever is in the circle."
The goal is to focus on the game and "do the things that we can control really well. Because if we do those things, we can beat anybody we step on the field against," says Coach White. "The way the team works hard in practice and competes is definitely something that is priceless and that we'll be able to show on the field," said Coach White.
This year's roster features players that play in several positions. Returning senior Emily Kepple, Dayton, OH, leads the team from behind the plate, in the end field, and in the box; along with transfers, outfielder Kayla Domon, Knoxville, TN; and shortstop/3rd base Julia Sinette, Woodbridge, VA. "Those are a couple of faces, but everyone plays an important role in our success," said Coach White.
"We're a really tight-knit group, and we love to have fun. But at the same time, we get down to business and at the end of the day we are going to do what we need to do to get wins," said Kepple.
"We've always had a very supportive fan base because the atmosphere is fun to be a part of, so you have to come here to experience it for yourself," said Coach White.
Hampton's squad will return for home games February 17 – March 12.