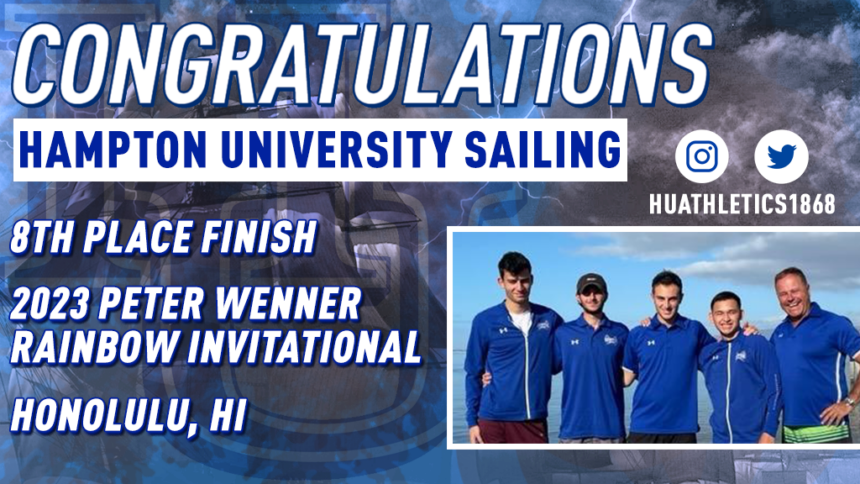 Hampton, VA (January 31, 2023) – Hampton University's sailing team competed in the Peter Wenner Rainbow Invitational in Honolulu, Hawaii on January 14-15 with East and West Coast teams. "I was satisfied with the eighth [score] overall, considering that due to Christmas break, we didn't have sailing practices," said head coach Alessandro Ambrosi.
Facing 18 opponents at the event, "the team did great, and I saw good commitment despite wind conditions that were not characteristic of our best sailing situation," said Ambrosi.
Hampton is the nation's only HBCU varsity co-ed sailing program. The Pirates compete in Division 1 based on ranking.
Next up for the fleet is the Hanbury Trophy Regatta at Christopher Newport University on March 25-26. For more information on Hampton University sailing, please call the Office of Sports Information at (757) 727-5811, or visit the official Pirates website at www.hamptonpirates.com.