HAMPTON, Va. (January 23, 2023) – Hampton University Vice President and Chief of Staff Dr. Walter T. Tillman, Jr. has been elected as a board member of the Hampton Roads Philharmonic (HRP).
"Hampton University President Darrell K. Williams has prioritized Hampton's increased engagement with our local and regional community. As a new member of the Hampton Roads community and a lifelong lover of diverse musical genres, I am delighted for this opportunity to serve my new community. Thanks to the current members who have welcomed me with open arms. I look forward to the great music we shall make together," said Dr. Tillman.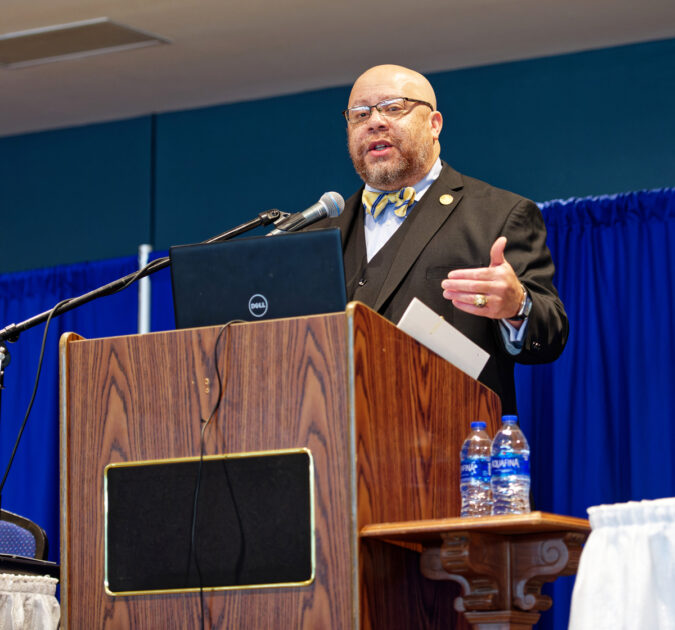 "We are also looking forward to the professional advice that Dr. Tillman may be able to offer our organization, especially with regards to developing a long-term strategic plan," said Dr. Chelsey Hamm, Director of Music Theory and Aural Skills, Christopher Newport University.
The HRP is excited about the possible collaborations between the orchestra and Hampton. Engaging students and faculty is an important goal of HRP. Dr. Hamm states, "The HRP is also hoping to benefit the University; for example, we would be delighted to welcome students for internships or volunteer work for Community Engaged Learning courses. We have endless volunteer opportunities, from social media to music librarianship to concert setup and take down, and we love working with young-adult volunteers."
The HRP is a volunteer orchestra comprising community members that include active and retired military, music teachers, students, senior citizens, and youth. The orchestra performs four programs throughout the season: October, December, March, and May; HRP Music Director Steven Brindle leads it. "Sharing our passion for the music with a live audience is why we're here," said Brindle.
The mission of the HRP is "To strive for artistic excellence, increase community awareness and participation in the performing arts, program a diverse selection of repertoire, and create a variety of educational opportunities and experiences," said Dr. Hamm.
For more information on HRP, Phone: 757-726-7369 or https://www.hrphil.org/.