Hampton University Recognizes Outstanding Students for Excellence in the Classroom, on Campus, and in the Community
FOR IMMEDIATE RELEASE
Hampton, Va. (April 6, 2023) – The Hampton University Honors Council will host its 48th annual Honors Day on Saturday, April 8th at 1:30 p.m. in Robert C. Ogden Auditorium.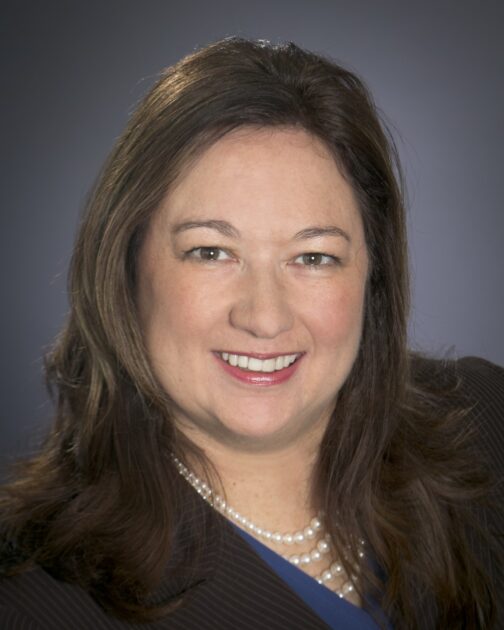 The Honorable Catherine J.K. Sandoval, recent federal appointee to the U.S. Chemical Safety and Hazard Investigation Board (CSB), will deliver the keynote address based on the theme, "Honors as Key to Delivering the #1 Student Experience in America." Sandoval, a published author and tenured faculty member at the Santa Clara University School of Law, was nominated by President Joseph R. Biden and confirmed with the unanimous consent of the U.S. Senate in December 2022. The presidential appointment builds on Sandoval's decades of regulatory, legal, and safety leadership.
"For nearly half a century, Hampton University's springtime event known as 'Honors Day' has been an absolutely amazing opportunity to acknowledge students from every corner of the university based upon their academic achievement," said Dr. Carlton Long, president of the Honors Council and president and director of the Freddye T. Davy Honors College. "The various academic departments and honor societies are presented with the chance to highlight student exceptionality in academic achievement and leadership. On this special occasion, the President's Cup Award is customarily announced and presented to a top member of the graduating senior class."
Professor Sandoval is a Fellow of the American Bar Foundation, an honor limited to the top 1% of lawyers in each jurisdiction. She earned a B.A. from Yale University, a Master of Letters from Oxford University, and a J.D. from Stanford Law School. Sandoval has achieved a series of historic firsts: first Latina CSB Board Member, first Latina CPUC Commissioner, first Latina tenured professor at SCU Law, first Latina Rhodes Scholar, and the first in her family to earn a four-year college degree.
"It will be a special treat for me to introduce the Honorable Catherine J.K. Sandoval to the Hampton University community," said Long. "Cathy and I were both members of the same class of U.S. Rhodes Scholars quite some time ago. She was brilliant then, and she is blindingly brilliant now. I am confident that her talk to our students will showcase true wisdom, skill, talent and grace. Honors Day, after all, is – and ought to be – where mentorship and wisdom greet youthful brilliance and eagerness."


ABOUT THE HONORS COLLEGE AT HAMPTON UNIVERSITY
Since its inception in 1986, the Honors College at Hampton University (first known as the W.E.B. DuBois Honors College and subsequently renamed the Freddye T. Davy Honors College) was designed for intellectually curious, academically engaged students who want to learn in a close-knit community of their peers at the heart of a vibrant liberal arts university. The Honors College has experienced exponential growth, earning the deep respect of the campus community and rising to the exceptionally high bar set by Dr. Freddye Sue Turner Davy (1922-2012). Honors College students actively and conscientiously develop their scholarly voices through serious academic inquiry, rigorous dialog, and communal sharing.
For more information, visit: https://home.hamptonu.edu/honors/
ABOUT HAMPTON UNIVERSITY
Rich in history, steeped in tradition, Hampton University is a dynamic, progressive institution of higher education, providing a broad range of technical, liberal arts, and graduate degree programs. In addition to being one of the top historically Black universities in the world, Hampton University is a tightly-knit community of learners and educators, representing 49 states and 35 territories and nations that is committed to Delivering the #1 Student Experience in America.
For more information, visit: https://home.hamptonu.edu/
###