New Program Will Prepare Scholars and Faith Leaders to Shepherd Diverse Communities in an Interconnected World
FOR IMMEDIATE RELEASE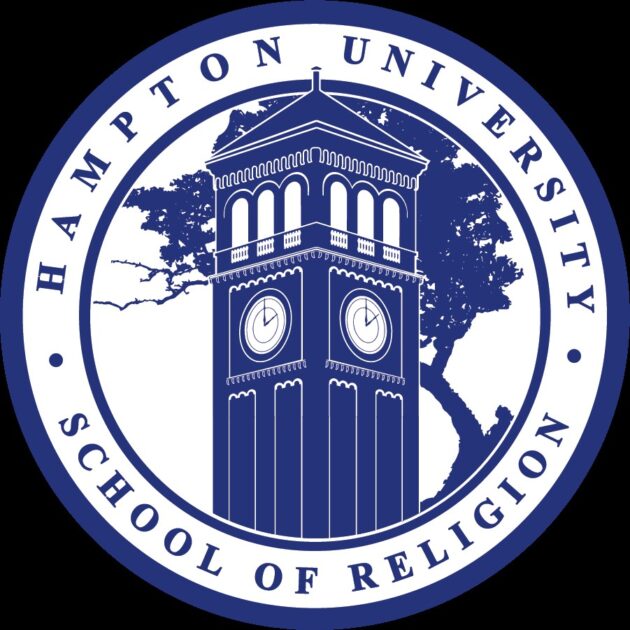 Hampton, Va., (June 12, 2023) – Honoring the rich tapestry of faith, family, and excellence, Hampton University announced the establishment of the School of Religion on President's Night at the time-honored Hampton University Ministers' Conference, signifying a groundbreaking epoch in the history of the institution and the conference. University Chaplain and HUMC Executive Director Rev. Dr. Debra L. Haggins shared the news in a moving video with remarks from Hampton University President Darrell K. Williams.
As the School of Religion takes its first steps, the University lays the foundation with over 100 years of wisdom from its relationship with the Ministers' Conference. "Given that we've hosted the minister's conference for over a century – in terms of timing, I think this is long overdue," said President Williams. "Although we are not a religious institution, it is certainly a part of our fabric and our foundation. We see the development of the School of Religion as a natural progression. It's not revolutionary. It is, in fact, evolutionary."
The School of Religion's inception will not just transform the academic landscape, but also broaden the University's wingspan to reach a global community of leaders compelled to dive deep on issues of race, class, gender, ethnicity, sexuality, religious tradition, and ideology. Special topics including the role of faith and activism, preaching to a community of first-generation Christians, and addressing the unique needs of the Black community will be the locomotives that drive the discussion forward, ensuring a comprehensive exploration of the contemporary Christian experience.
"At this very challenging time in our nation's history, especially with some of the divisiveness that we can see at both the societal and the political level, we think that broader thinking about these areas of religion is extraordinarily important," said President Williams.
Designed to equip and refine world-class leaders, the School of Religion will offer degrees at the Associate, Bachelor, and Master levels as well as the Doctor of Philosophy (Ph.D.) in Public Theology and Community Engagement and Doctor of Ministry (D.Min.) in Pastoral Leadership and Congregational Development with a rigorous curriculum centered on Christian approaches that compel leaders to modernize the interpretation of scripture, all while embracing longstanding hermeneutical principles.
The School of Religion at Hampton University will serve as a beacon of inspiration for students, faculty, and communities alike. By fostering an environment where individuals can critically examine and celebrate their faith, Hampton University emboldens scholars to be compassionate leaders who are equipped to address the spiritual needs of diverse communities in an interconnected world.
Hampton University welcomes partners, scholars, and students from all backgrounds to join them on this transformative journey of knowledge, understanding, and spiritual growth.
For more information on Hampton University School of Religion, visit here.
###