New Venture Capital Fund of Funds, The Historic Fund, to Support Historically Black Colleges and Universities 
FOR IMMEDIATE RELEASE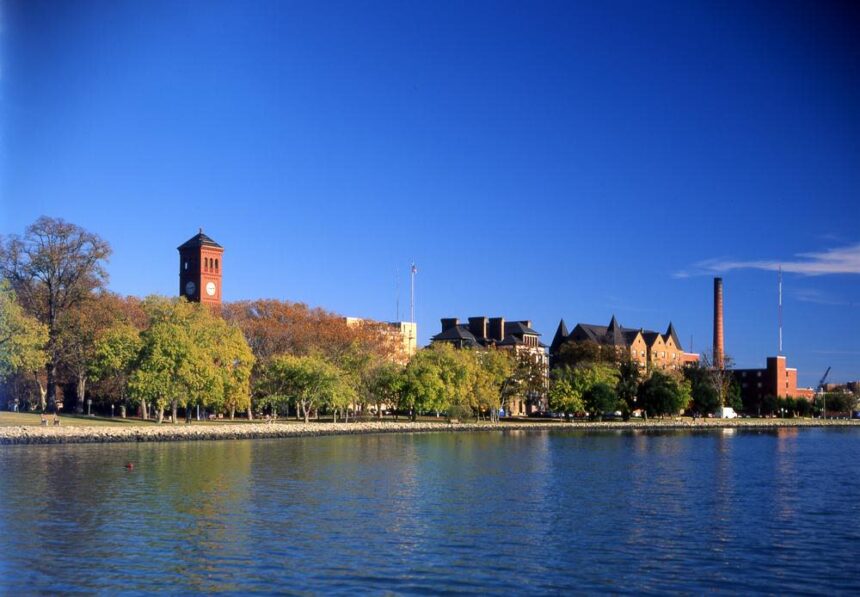 NEW YORK, NY – June 26, 2023 – Hampton University has been awarded $750,000 as one of the recipients of the inaugural $10M+ venture capital fund of funds, The Historic Fund, to support the endowments of Historically Black Colleges and Universities (HBCUs). The fund is the brainchild of a group of prominent investors and operators in the venture capital ecosystem who recognize the importance of HBCUs and their role in promoting equity and inclusion in higher education. 
"An endowed university is not only an institution of learning but a beacon of endurance and limitless possibilities. It grants us the flexibility to adapt to emerging challenges, seize new opportunities, and invest in the long-term sustainability of our institution," said Hampton University President Darrell K. Williams. "We are grateful to have the support of this special venture capital fund. To be in the inaugural cohort of The Historic Fund is an honor. It allows us to foster an environment of intellectual curiosity, empowering students to become globally astute leaders of influence. The significance of a robust endowment cannot be overstated."
The Historic Fund is a unique philanthropic initiative that invites selected HBCUs to be limited partners without investing their own assets. Instead, the fund raised capital from partners of the participating funds: Acrew Capital, B Capital, Cowboy Ventures, First Round Capital, FirstMark Capital, Foundry, General Catalyst, Spark Capital, and Union Square Ventures. The fund will also support a variety of under-represented fund managers via its stake in First Close Partners, a venture fund with the mission of making venture capital more inclusive that invests in funds led by underrepresented managers. The schools will function as traditional limited partners in a venture capital fund, and will be free to use the returns as they wish.
The goal of the fund of funds is not only to bolster the endowments of HBCUs, but also to foster connectivity between these institutions and the broader venture capital community. Historically, opportunities in venture capital, both for funding and for employment, have been concentrated among graduates of a small number of universities. The Historic Fund hopes to leverage its position at the intersection of the HBCU community and the venture capital community to develop programming that will expand opportunities for students curious about entrepreneurship and innovation, as well as support administrations exploring alternative asset class strategies with their endowments.
"As we continue to combat the racial inequities that Black students face, The Historic Fund aims to relieve the disproportionate financial pressure on Black families, while also providing essential funding for research and innovation at each of these institutions," said Ken Chenault, chairman and a managing director of the venture capital firm General Catalyst, and the former chairman and CEO of American Express.
The inaugural cohort of HBCU partners will be Benedict College, Bennett College, Fisk University, Florida A&M University, Hampton University, Morehouse College, Virginia State University, Virginia Union University, and Xavier University of Louisiana.
"This partnership is a tremendous asset to helping secure the bright future of Virginia State University. It will bolster our endowments without a tremendous risk to our limited resources," said Robert L. Turner, Jr. Esq, Executive Director of Virginia State University's Foundation Board. "Acquiring and distributing these financial resources places VSU in a financial arena that has not traditionally been a part of our financial repertoire."
At the helm of this effort is a group of esteemed professionals in the innovation ecosystem who are passionate about improving access and equity in the world of venture capital. The initiative has benefited from the guidance and support of Dr. Regina Benjamin, a founding partner of First Close Partners and former Surgeon General of the United States; Ken Chenault, Chairman and Managing Director at General Catalyst; Josh Kopelman, Managing Partner at First Round Capital and founding partner of First Close Partners; Megan Maloney, Managing Partner at Dria Ventures; Samson Mesele, Partner and General Counsel at Union Square Ventures; Ekwutozia Nwabuzor, Counsel at Lowenstein Sandler; Adanma Raymond, the fund's Executive Director; and Ed Zimmerman, Tech Group Chair at Lowenstein Sandler and founding partner of First Close Partners.
Notable partners and supporters of The Historic Fund include Lowenstein Sandler, The Philadelphia Foundation, Aduro Advisors, Passthrough, and the Student Freedom Initiative.
For more information on The Historic Fund, please visit www.historicfund.org, or contact Executive Director Adanma Raymond at adanma@historicfund.org