HAMPTON, VA (Sept. 21, 2022) — Hampton University announced that the Foundation for Grammy awarding winning artist Missy Elliott has provided a gift of $20,000 to fund a new, current-use scholarship for the Atlanta Chapter of the National Hampton Alumni Association (NHAA).
"Missy Elliott hails from Portsmouth Virginia, and we thought it fitting that her contribution allowed us to fund this important scholarship for students. We are so excited to able to help students with the funding this contribution will allow," said George White, President of the Atlanta NHAA Chapter.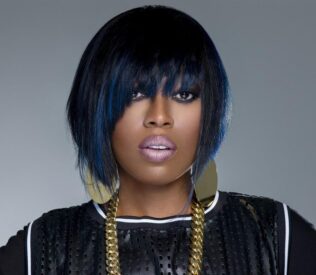 The national NHAA President, Willie Williams, said, "We have embarked on a 12-month effort to raise funds for students who are unable to get their tuition and other fees covered. We call it our Gap Funding scholarship. Without help from generous donors, our students would be unable to remain at Hampton and; therefore, in many cases, would be unable to complete their college education. We will be forever grateful to Ms. Elliott and her foundation for their support."
An event was held earlier this year and proceeds from that event are also being put toward the new Atlanta Chapter's Current Use Scholarship fund.
For more information, contact the Office of University Relations at 757.727.5253.
About Missy Elliott
Melissa Arnette Elliott (born July 1, 1971 in Portsmouth, VA)is an American rapper, singer, and record producer. Under the professional name Missy Elliott, she was only 25 years old when the head of Elektra Entertainment Group offered her a deal that would enable her to write, produce, and record music under the umbrella of her own Gold Mind record label. In addition to four Grammy awards, Elliott has received the Black Entertainment Television (BET) Award for best female hip-hop artist numerous times, and her music videos earned her accolades and regular appearances on MTV.
About Hampton University
Hampton University is a comprehensive institution of higher education, dedicated to the promotion of learning, building of character and preparation of promising students for positions of leadership and service. Its curriculum emphasis is scientific and professional with a strong liberal arts under girding. In carrying out its mission, the University requires that everything that it does be of the highest quality. A historically black institution, Hampton University is committed to multiculturalism. The University serves students from diverse national, cultural and economic backgrounds. Research and public service are integral parts of Hampton's mission. In order to enhance scholarship and discovery, the faculty is engaged in writing, research, and grantsmanship. In achieving its mission, Hampton University offers exemplary programs and opportunities which enable students, faculty and staff to grow, develop and contribute to our society in a productive and useful manner. Visit www.hamptonu.edu for more information.
About NHAA
The National Hampton Alumni Association, Inc. is the official alumni organization of Hampton University that has the mission of promoting Hampton and seeking underwriting support for students and faculty programs and services.