HAMPTON, VA (Sept. 21, 2022) — Hampton University announced that the alumni members of the Class of 1985 have made a gift of $11,320 to the university. The effort is part of the Office of Alumni Affairs' campaign to raise $10 million over the next year.
Jeff Silverthorne, NHAA Alumni Giving co-chair, said, "We love our collective Home by the Sea! And all alumni are ready to dig in to do their best to support students in need, as well as to further enhance the greatness of Hampton."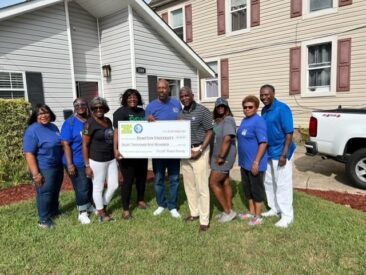 Mr. Silverthorne added, "Our $18.68 Campaign began in early August with a goal of raising $7,500 by Alumni Day. This campaign was designed by Co-Class Leader Anita Dixon and me. During the first 30 days of the campaign, we raised $8,426 and have had the participation of 83 classmates. This represents a close to a 100% improvement over 2021! And as of September 9, we had raised $11,320."
For more information, contact the Office of University Relations at 757.727.5253.
About Hampton University
Hampton University is a comprehensive institution of higher education, dedicated to the promotion of learning, building of character and preparation of promising students for positions of leadership and service. Its curriculum emphasis is scientific and professional with a strong liberal arts under girding. In carrying out its mission, the University requires that everything that it does be of the highest quality. A historically black institution, Hampton University is committed to multiculturalism. The University serves students from diverse national, cultural and economic backgrounds. Research and public service are integral parts of Hampton's mission. In order to enhance scholarship and discovery, the faculty is engaged in writing, research, and grantsmanship. In achieving its mission, Hampton University offers exemplary programs and opportunities which enable students, faculty and staff to grow, develop and contribute to our society in a productive and useful manner. Visit www.hamptonu.edu for more information.