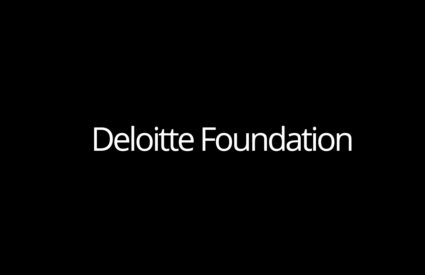 HAMPTON, VA (NOV 1, 2022) — The Deloitte Foundation has made a grant of $200,000 to provide scholarships for 20 Hampton University freshman students majoring in business, accounting, and STEM who are enrolled in the 2022-2023 academic year. Each scholarship recipient has received $10,000 in funding.
Students eligible for the scholarship were required to be full-time students, accepted and enrolled in a four-year bachelor's degree program at Hampton in one of the following areas: Accounting, Business, Finance, Engineering, Computer science, Information systems, or Mathematics. Scholarship recipients had to have minimum cumulative GPAs of 3.0 and demonstrated leadership impact and/or community service engagement.
The selections were made through Hampton University's Office of Financial and Scholarships as each student evaluation included a review of the need for the students. Below are the students who have been awarded scholarships.
| | | |
| --- | --- | --- |
| Lavearion Bates | VA | Computer Science |
| Keana Beaufort | GA | Computer Engineering |
| Dori Bob | VA | Business Management |
| Tamia Booker | VA | Accounting |
| Briana Bradley | IL | Computer Science |
| Camiah Butler-Dungee | PA | Accounting |
| Saffie Cherif | MD | Computer Science |
| Anaya Efferson | MD | Computer Science |
| Madison Johnson | IN | Business Administration |
| Layla Kennedy | SC | Mathematics |
| Damon Lee | MD | Computer Engineering |
| Quentin Livingston | VA | Computer Engineering |
| Johnny Matthews | TX | Computer Information Systems |
| Elias Nelson-Clark | TX | Business Management |
| Taylor Richardson | MD | Business Administration |
| Monika Smith | NY | Finance |
| Alyssa Smith | SC | Accounting |
| Daniel Ufua | MD | Computer Engineering |
| Zaynah Williams | MN | 5-Year MBA |
| Kierra Wylie | IN | Business Management |
Assistant Vice President for Enrollment Management and Dean of Admission, Angela Boyd, said "Many know of the critical importance of academic scholarships for students who may not otherwise have access to support. But for HBCU students, the need is even more profound. We commend the Deloitte Foundation for such a large gift that will help so many young people and assist Hampton in its goal of delivering the #1 student experience in America!"
For more information, contact the Office of University Relations at 757.727.5253.
About Hampton University
Hampton University is a comprehensive institution of higher education, dedicated to the promotion of learning, building of character and preparation of promising students for positions of leadership and service. Its curriculum emphasis is scientific and professional with a strong liberal arts under girding. In carrying out its mission, the University requires that everything that it does be of the highest quality. A historically black institution, Hampton University is committed to multiculturalism. The University serves students from diverse national, cultural and economic backgrounds. Research and public service are integral parts of Hampton's mission. In order to enhance scholarship and discovery, the faculty is engaged in writing, research, and grantsmanship. In achieving its mission, Hampton University offers exemplary programs and opportunities which enable students, faculty and staff to grow, develop and contribute to our society in a productive and useful manner. Visit www.hamptonu.edu for more information.
About The Deloitte Foundation
The Deloitte Foundation, founded in 1928, is a not-for-profit organization that supports education in the U.S. through a variety of initiatives that help develop the next generation of diverse business leaders, and their influencers, and promote excellence in teaching, research and curriculum innovation. The Foundation sponsors an array of national programs relevant to a variety of professional services, benefiting high school students, undergraduates, graduate students and educators. Learn more about the Deloitte Foundation.