Hampton, Va. – Diversity, equity, and inclusion are not just buzz words. At Hampton University, they are critical areas of discovery, education, and understanding for students, faculty, and alumni alike. And on Tues., Feb. 21, 2023, Hampton University held its first-ever Student Diversity, Equity and Inclusion summit.
Participants included: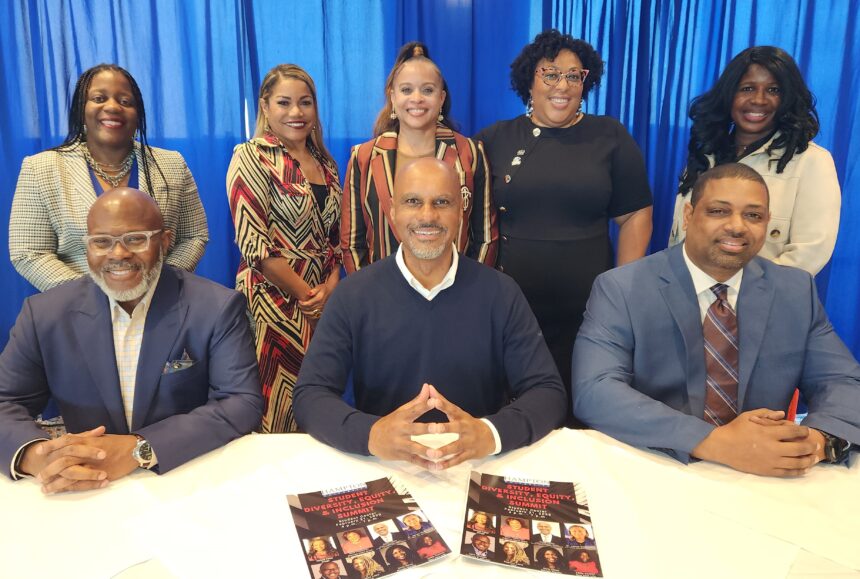 Cecil Johnson, Head of Diversity, Equity and Inclusion for the Pharmaceuticals/R & D at Johnson & Johnson
Stephani Lewis, General Counsel and Chief Diversity Officer for IKEA North America
Melonie Parker, Chief Diversity Officer at Google
Gena Pemberton, Omnicom Health Group Inc., Chief Diversity, Equity, and Inclusion Officer
Gerty Simon, Morgan Stanley Vice President/ Regional Diversity Officer
Dr. Janice Underwood, Director of the Office of Diversity, Equity, Inclusion, and Accessibility, U.S. Office of Personnel Management
Cathy Council, New York Life's Head of DEI Center for Awareness and Advocacy at
Chris Howlette, KapEX Foundation Board Officer
The session was moderated by Derek Lewis. Mr. Lewis is a current member of the Hampton University Board of Trustees and is a consultant and Speaker, having most recently served as the President of PepsiCo Multicultural.
In a "standing room only" session of more than 300 persons, the event hosted Hampton students from all majors and all classifications.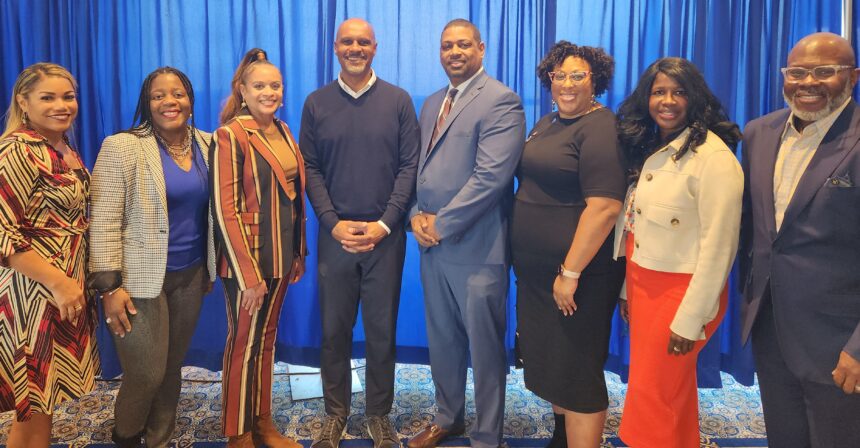 Among the key take-aways shared, were:
To be effective and meaningful, DEI should be connected to business goals
Accountability is key in demonstrating buy-in. Use data in decision-making to bring greater relevance to the DEI matters which are confronted
Recognize that each student is "enough"; remember always to be your true authentic self
"Lift others as you climb" and help others as you move along in your career
Recognize the competitive advantage that Hamptonians have in the marketplace; leverage experiences and build relationships with fellow Hamptonians
Be adaptable, and recognize that everything will not be perfect in every job secured, but with the right attitude, success is always possible
Students had some of the most insightful and engaging questions of the program. Several included the below:
How do you handle being the only minority in a group and feeling that you are not heard or seen?
How do you deal with your ideas being shot down, when you believe with better understanding or advocacy it would be a great concept?
What other dimensions exist beyond race and sexual orientation?
As prizes for the event, five iPads donated by the KapEX Foundation were raffled. And Morgan Stanley provided a paid shadowing intern opportunity at its Newport News Office for one lucky student.
At the conclusion of the evening, students interested in internships, externships, and job opportunities met with several of the sponsors and participants at their recruitment tables. Finally, planning is beginning on the next Hampton student DEI Summit.