Mellon Grant Catalyzes Initiatives That Support the Evolution and Sustainability of Institutions Focused on Place-Based Storytelling, Curation, and Human Connection
FOR IMMEDIATE RELEASE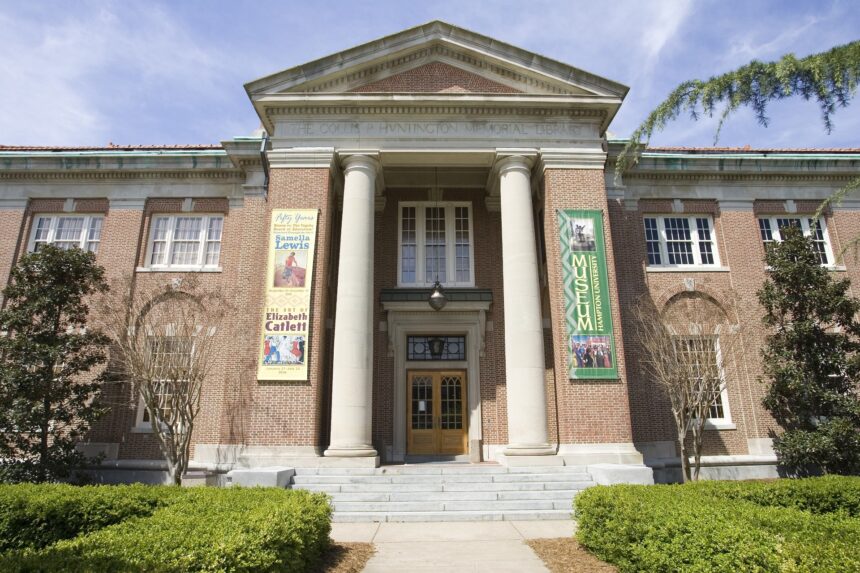 Hampton, Va. (May 22, 2023) – The Andrew W. Mellon Foundation (the "Foundation") announced today that the Hampton University Museum is a recipient of the 2023 Humanities in Place grant – a transformative boost for the nation's oldest African American museum.
The award will be used over 36 months to support preservation assessment, capital improvements for the University Museum and Clarke Hall, the restoration of the Charles White mural, and related programming.
"The funding from the Mellon Foundation, Humanities in Place award will afford the museum an opportunity to become more proactive about the preservation of the university's historic buildings and landmark," says Dr. Vanessa Thaxton-Ward, Museum Director.
Aligned with Hampton's 2023-2033 Strategic Plan, the grant underscores University President Darrell K. Williams' objective of enhancing operations and campus infrastructure – two integral components of delivering the #1 Student Experience in America.
The Foundation works with artists, curators, conservators, scholars, and organizations to ensure equitable access to excellent arts and cultural experiences and support approaches that place the arts and artists at the center of thriving, healthy communities.
The University Museum brings its remarkable collection to the public through an array of initiatives spotlighting the permanence of cultural artifacts and the relevance of history on display in the 21st century.
The Hampton University Museum is located in the Huntington Building on the Hampton University campus and is open Monday through Friday, 8 a.m. to 5 p.m. It is currently closed on the weekends and major holidays. Admission is free. Call 757.727.5308
For more information, visit https://www.mellon.org/
For more information, visit: https://home.hamptonu.edu/msm/
###