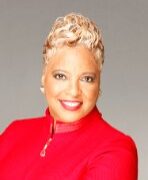 FOR IMMEDIATE RELEASE Hampton, Va. (May 25, 2023) – The 109th Annual Ministers' Conference and 89th Choir Director's & Organists' workshop, the nation's largest and longest-running gathering of interdenominational African-American clergy, will be held June 4-8th on campus.
With the theme, "Tools for Transforming Congregations, Communities, and Cultures," this year's conveners will attend sermons and sessions to help inform their theology and enrich their delivery of ministry. This year's conference also marks the first for newly-inaugurated Hampton University President Darrell K. Williams who will share details of the institution's 10-year strategic plan on Monday, June 5 at 7 p.m. in the Convocation Center.
The Rev. Dr. Gina Stewart, senior pastor of Christ Missionary Baptist Church in Memphis, TN, will serve as this year's conference preacher. Additional speakers and session leaders include:
· The Rev. Dr. Eboni Marshall Turman, author, and teacher at Yale University Divinity School, and assistant minister of the historic Abyssinian Baptist Church in Harlem, NY
· The Rev. Sheleta Fomby, co-pastor of the New Life Church, Inc. in Laurel Maryland
· The Rev. Dr. John Faison, senior pastor of Watson Grove Baptist Church (The Grove) in Nashville, TN and Franklin, TN
· The Rev. Dr. Luke Powery, dean of Duke University Chapel and associate professor of Homiletics at Duke Divinity School
· The Rev. Jennifer Watley Maxell, preacher, teacher, and co-founder of The Breakthrough Fellowship in Smyrna, Georgia, and
· Bishop Adam Richardson, Jr., author and 115th Bishop in the African Methodist Episcopal Church, from Louisville, Kentucky.
The Ministers' Conference began in 1914 when the Negro Organizational Society, the Conference for Education in the South, the Southern Education Board, and the Cooperative Education Board sought to address the growing concerns of the African-American church and its relationship to the community. Past attendees have included the Rev. Dr. Martin Luther King, Jr. in 1962; the Rev. Wyatt Tee Walker of Abyssinian Baptist Church in New York; the Rev. Jesse Jackson; the Rev. Al Sharpton; Bishop T.D. Jakes; and in 2007, U.S. President Barack Obama.
"The welcoming of clergy from all Christian denominations is what originally set Hampton's conference apart from the rest and has led to the success seen today," said Rev. Debra Haggins, university chaplain and conference convener. "This enduring vision of the Hampton University Ministers' Conference is a model of non-sectarian interdenominational cooperation in the African-American church and in the world." To register to attend the Conference, click here.
###