FOR IMMEDIATE RELEASE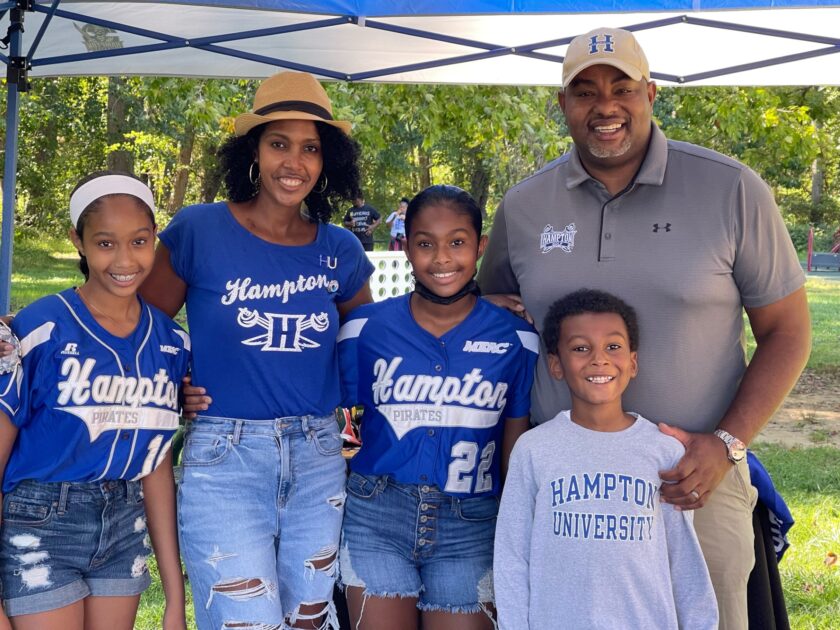 Hampton, VA (June 2, 2023) – Hampton University mourns the loss of April R. Haston Butts '02 who passed away on June 1, 2023, while in hospice care. Haston Butts was the devoted wife of Calvin L. Butts, Jr. '02, a dedicated University Trustee and an esteemed alum of the Hampton University Class of 2002, Onyx V.
Haston Butts, a native of Clifton, Virginia, earned her B.S. degree in business management summa cum laude from Hampton University. The mother of three, she served as Chief Financial Officer of CB3 Holdings, an angel investment group that helps build, develop, and leave generational wealth through investing and connects entrepreneurs to resources and networks that enhance their company's goals and objectives. She provided guidance and expertise to the couple's portfolio of family businesses which includes ownership of several successful healthcare, medical education, consulting, and marketing agencies.
Haston Butts was an active member of Jack and Jill of America, Inc., a national organization of mothers with children ages 2 – 19, dedicated to nurturing future African American leaders by strengthening children through leadership development, volunteer service, philanthropic giving and civic duty. Her dedication to improving access to opportunities for African-American children is also reflected in her support of the students at her alma mater. She, along with Trustee Butts, generously supported and was deeply committed to the success of the programs and initiatives at her 'Home by the Sea' for many years.
The Butts were college sweethearts, having met on campus freshman year.
"Hampton University is grateful for the lasting impact that Mrs. Haston Butts and her family have had on the university," said President Darrell K. Williams. "Her unwavering dedication to scholarship and higher education has touched the lives of countless individuals within the Hampton University family and beyond. Our thoughts and heartfelt condolences go out to the Butts family during this difficult time. Their loss will be deeply felt by all who knew and loved April. We honor her memory, her legacy, and the profound impact she has had on Hampton University."
The family encourages frequent and early breast cancer screenings as well as your support of programs and initiatives that provide greater access to timely screening and diagnostic services.
In lieu of flowers, the family requests donations be made to the April Haston Butts Endowed Scholarship which can be made here: http://tinyurl.com/aprilhbutts
###