FOR IMMEDIATE RELEASE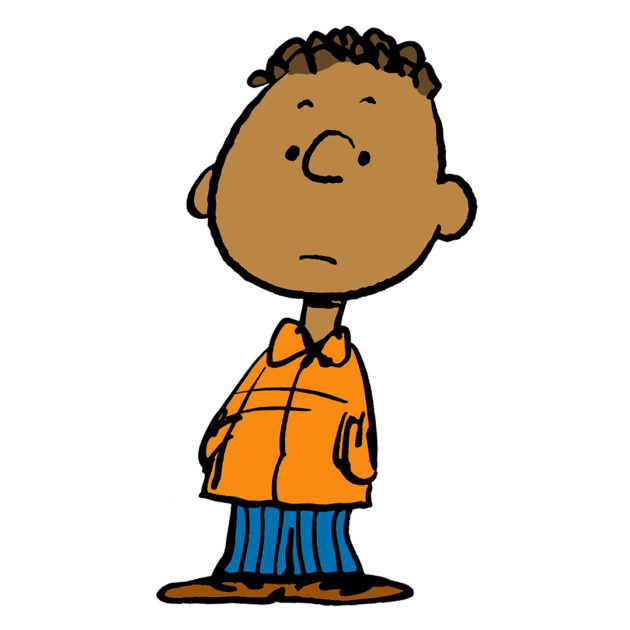 Hampton, Va. (June 2, 2023) – Peanuts Worldwide fulfills the second of two gifts under "The Armstrong Project" – an initiative benefitting students at Hampton University. The project, named in honor of Charles Schulz' iconic character, Franklin Armstrong, includes an annual scholarship for students studying arts, communications, animation, or entertainment.
To enhance the program experience, The Armstrong Project offers mentorship and internship opportunities for students with individuals and companies in entertainment fields such as animation, film, and television.
"We are grateful to Peanuts Worldwide LLC for its investment in our students and other HBCUs involved in this initiative," said Hampton University Chancellor and Provost Dr. JoAnn Haysbert. "Their commitment to renew will help ensure our students continue to receive a world-class education."
Cartoonist Robb Armstrong, a longtime friend and colleague of Charles Schulz and the inspiration for Franklin's last name, has been a consistent source of support throughout the creation of this important program and applauds the launch of The Armstrong Project. "I'm very excited for the young aspiring artists [at Hampton University] who may have their lives changed by Peanuts, just as my life was changed by the inspiration and mentorship of Charles Schulz," Armstrong said. "Sparky (Schulz) was a thoughtful and generous man who took seriously the hopes and dreams of young people. It is my hope that he would be thrilled by the potential of The Armstrong Project to help young people fulfill their ambitions."
The character of Franklin emerged from a correspondence between Charles Schulz and a California schoolteacher named Harriet Glickman. Glickman wrote to Schulz after the assassination of Martin Luther King, suggesting that the introduction of Black characters into the comic strip could help change the "vast sea of misunderstanding, fear, hate and violence." After much introspect and consideration, Schulz felt this was a step he could take authentically and introduced Franklin in the summer of 1968, making history in the process.
"It is incredibly moving to me that The Armstrong Project is intended to create positive change in the lives of young Black animators and artists, just as the character of Franklin did so many years ago," said Jean Schulz, widow of Charles Schulz.
ABOUT THE ARMSTRONG PROJECT
As an enhanced scholarship program, The Armstrong Project will also ensure mentorship and internship opportunities for the students with individuals and companies in entertainment fields such as animation, film, and television.
For more information, visit: https://www.peanuts.com/the-armstrong-project
ABOUT THE TAKE CARE WITH PEANUTS INITIATIVE
With the Peanuts Gang leading by (often humorous!) example, Take Care with Peanuts inspires and motivates action through online messages, kid-friendly animated videos, charitable opportunities, special curricula, social media engagement, pop-up experiences, and much more—reminding us to press 'Pause' and appreciate ourselves, those around us, and this place we call home.
For more information visit: https://www.peanuts.com/take-care/about
ABOUT HAMPTON UNIVERSITY
Rich in history, steeped in tradition, Hampton University is a dynamic, progressive institution of higher education, providing a broad range of technical, liberal arts, and graduate degree programs. In addition to being one of the top historically Black universities in the world, Hampton University is a tightly-knit community of learners and educators, representing 49 states and 35 territories and nations that is committed to Delivering the #1 Student Experience in America.
For more information, visit: https://home.hamptonu.edu/
###