Roberts' Leadership Will Heighten University Event Production and Maximize Hampton's Competitive Edge
FOR IMMEDIATE RELEASE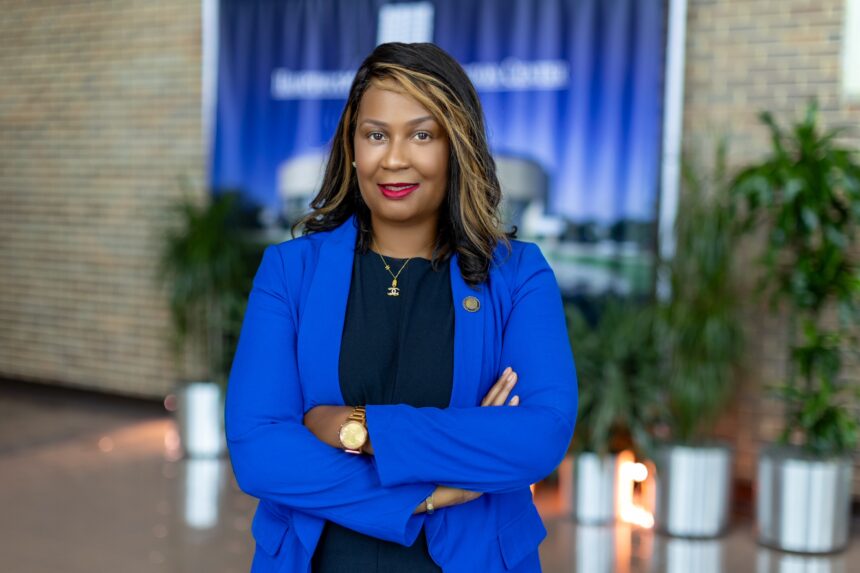 Hampton, VA (August 11, 2023) – Underpinning the pursuit to enhance stakeholder engagement, Hampton University President Darrell K. Williams has appointed Apryl D. Roberts to the Office of the President as Director of Protocol and Special Events. She will oversee the planning, management, and delivery of a portfolio of events and drive counsel on procedural and diplomatic protocol for high-profile visitors to the University. Ms. Roberts will be a conduit for executing successful university events – equipping faculty and staff with an event planning toolkit, a suite of web-based resources, and a series of workshops to build confidence and mastery of new media.
With over 20 years of experience, Roberts is an industry leader in live event production & design and experiential marketing, leading such projects as the Mid-Atlantic Film Festival, Taste of Hampton Roads, Hope Celebrity Weekend, Kam Cares (Bam Bam's Spring Jam) Celebrity Weekend and served as a Senior Producer for Pharrell Williams' Mighty Dream Festival. Her work has been featured in publications such as American Express Open Forum, YFS Magazine, The Knot, and Munaluchi Bride. She recently served as the President of the Hampton Roads Chapter of the International Live Events Association (ILEA) where she advanced the local scene by creating an inclusive community dedicated to elevating professionals engaged in live events.
President Williams shared, "The timing of Ms. Roberts' appointment could not be better. She has the expertise and footprint to elevate our processes and experiences that will open doors and fill rooms."
Roberts has rendered dynamic results for corporations, non-profit organizations, celebrities, brands, and television production teams alongside partnerships with marketing agencies to procure pre-screenings of television shows and movies such as "A Birth of a Nation."
She has received industry recognition from The International Live Events Association (ILEA), World Wide Women Group (WWWG), and Still Hope Foundation. She earned a Bachelor of Science degree in Political Science from Old Dominion University.
Ms. Apryl Roberts said, "Great experiences are measured by execution and I am committed to delivering the best to the Hampton University community. I am honored to join the President's Office and drive new strategies to elevate Hampton excellence!"
###