Media Advisory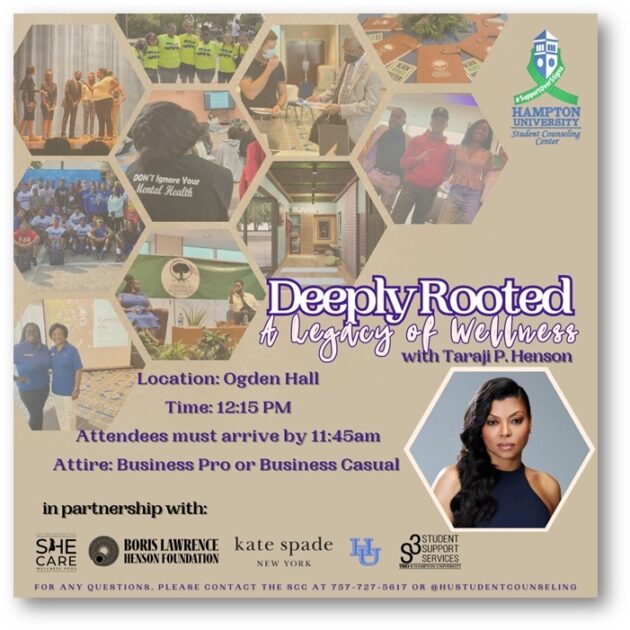 WHAT: She Cares Wellness Pod Ribbon Cutting
WHEN: Thursday, November 2, 2023, 10am ET
WHERE: HU Eva C. Mitchell Lawn
WHY: The Boris Lawrence Henson Foundation (BLHF) and kate spade new york will host a ribbon cutting for the Hampton University "She Care Wellness Pod," their joint program which aims to expand access to frontline mental wellness care to women on the Hampton University campus. The event is open to select members of the media.
With the "She Care Wellness Pod," BLHF and kate spade new york, bring additional access to mental health facilities and resources to Black women on HU's campus. The "She Care Wellness Pod" is a physical structure installed on campus that offers a wide range of services, including:
· Free mental health therapy sessions for female students experiencing an exacerbation of stress, anxiety and hopelessness.
· Hangout spaces that allow students to connect with peers or avoid isolation and grief during the school year and vacation periods.
· Unique programming including yoga, meditation, art and drama therapy, African dance, nutrition and more, all provided by certified practitioners.
· Workshops that offer resources and tools for those who suffer with anxiety, sleep deprivation and insomnia.
· Quiet spaces for silence, rest and respite to reset from daily stressors.