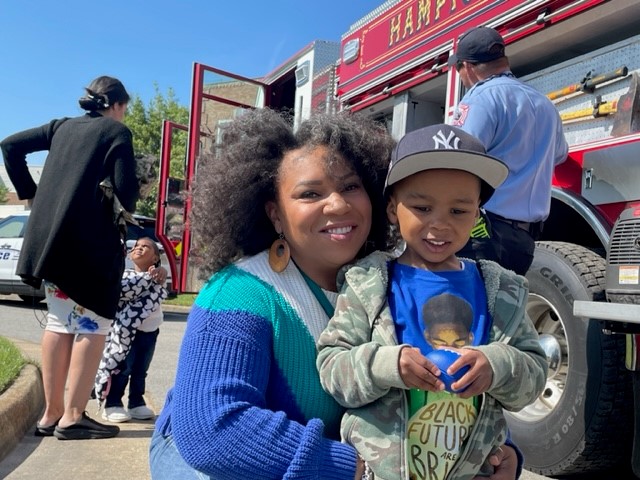 Hampton, Va. (April 28, 2023) – Hampton University Child Development Center hosted "Careers for Kids," a first-of-its-kind hands-on learning activity on campus. The event, which featured classrooms and learning stations on the lawn of the Eva C. Mitchell Building included: Hampton Police Department, Hampton Fire Department, Hampton University Army ROTC, Hampton University Men's Basketball Team, Hampton University Nursing Department, Hampton University Terpsichorean Dance Company, and Hampton University Starbucks Manager Lance Sharpe. The event also featured Hampton Mayor Donnie Tuck who read to students. "It is an impressive event, and it just goes to show what kind of students Hampton University is producing," said Tuck.
"Careers for Kids" is the brainchild of Mya Marks, a sophomore Elementary Education major, who started working at the development center last semester and wanted to do something special for the kids. "I hope that they take away different opportunities in life like seeing the leaders of their community and seeing that they can go down different paths," said Marks.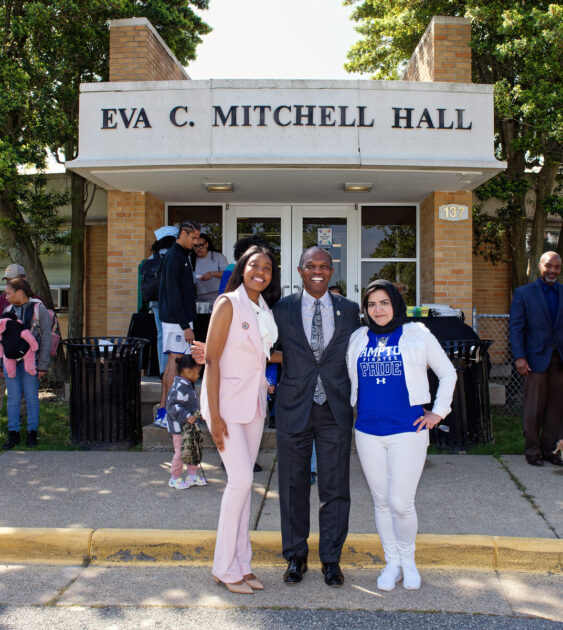 The Center uses a theme-based, child-centered curriculum that meets the individual needs of children, is process-oriented and focuses on children learning skills and behaviors that help them to be successful, life-long learners.
Hampton students are encouraged to develop leadership skills in line with our strategic vision for preparing them for future workplace opportunities. "We want to give these students the number one experience," said Hernandez. "Mya took the command, leadership and put it together… the children are excited."

Michelle Covington, mother of student Langston Covington, age 3, said the program is outstanding. "Langston is learning a lot and he is growing socially which I think is important in addition to the academics."
Aisha Houston the mother of four-year-old daughter, Jada Houston said, "I felt like this gives students a little bit more exposure to what they see on a normal basis. This can definitely trigger some career choices in the future. This is a good event."
For more information, visit: https://home.hamptonu.edu/libarts/child-development-center/
                                                                  ###