Alumni Reunion Weekend 2023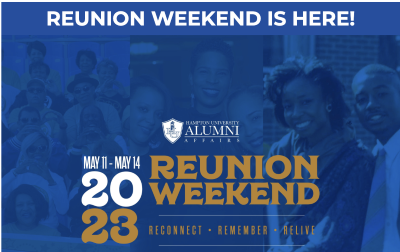 WELCOME BACK
What classes and groups are celebrating?
This year the classes ending in 3 and 8, plus the Emeritus class, are celebrating Reunions. We offer housing for our Emeritus and Golden Classes. Find your Reunion class or group page for information on lodging, packages, events, and who to contact.
Can't make it back to your "Home by the Sea"?
There are many ways to engage with Hampton if you can't make it back to campus for Reunion. Tune in to watch featured social media to see what's happening.
Events