Hampton University Spring 2023 Commencement
Graduation Tips
May 2023 Graduation Candidates
Below are some tips that we think will aid students in their preparation for graduation: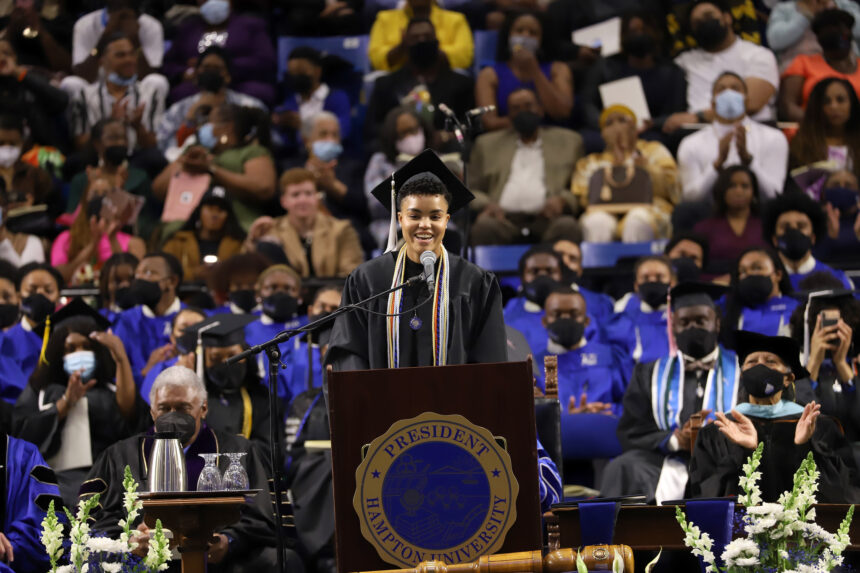 Be sure to check your name as it appears in the system. This is how it will be on your diploma. Remember, there is a $75.00 charge to have a name change on your diploma.
Verify your permanent grade/billing address. This is where your diploma will be mailed.
Remember that temporary grades ( I ) an incomplete takes time to be changed to permanent grades. Take care of these well before graduation.
If you are taking a correspondence course to fulfill your last requirements: Let the instructor know, that you plan to graduate at the end of the semester.
Make sure all work is completed 4 weeks prior to Commencement Day.
Your graduation will depend on the early arrival of your grade at the Registrar's Office.
Check your degree candidacy. It is correct?
Your academic department will determine whether you have met all major requirements (Undergraduate students only).
A student's name will not appear in the Commencement Program whose application for graduation does not reach the Office of the Registrar by the priority deadline.