Department of Chemistry and Biochemistry Faculty
Campus-wide Awards
Several members of the chemistry faculty have received the Edward L. Hamm, Jr., Distinguished Teaching Award.
The Edward L. Hamm, Sr. Distinguished Teaching Award recipients are recognized for their teaching excellence and for inspiring students with a passion for learning.  The Chemistry department continues to excel in receiving recognition from the University with our commitment to innovative's in teaching.
State-wide Awards
The Outstanding Faculty Awards are the Commonwealth of Virginia's highest honor for faculty at Virginia's public and private colleges and universities. These awards recognize superior accomplishments in teaching, research, and public service. One member of the chemistry faculty has received the statewide Outstanding Faculty Award given by the State Council of Higher Education of Virginia.

Dr. Kesete Ghebreyessus Chair and Associate Professor, Chemistry and Biochemistry
Location: Turner Hall 227
Phone: 757-727-5475
E-mail: kesete.ghebreyessus@hamptonu.edu
Read Bio »

Dr. Insu Hahn Associate Professor, Chemistry and Biochemistry
Location: Turner Hall room 327
Phone: 757-727-5330
E-mail: insu.hahn@hamptonu.edu
Read Bio »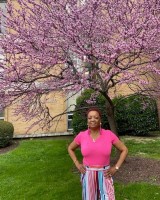 Mrs. Delise R. Jones Administrative Assistant, Chemistry and Biochemistry
Location: Turner Hall 220
Phone: 757-727-5396
E-mail: delise.jones@hamptonu.edu
Dr. Graham Chakafana Assistant Professor, Chemistry & Biochemistry Location: Turner Hall 318
Phone: 757-727-5249
E-mail: graham.chakafana@hamptonu.edu
Expertise: Protein Structure and Function, Drug Discovery
Read Bio »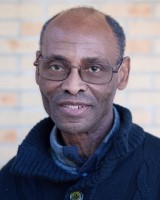 Dr. Edmund Moses Ndip Associate Professor, Chemistry and Biochemistry
Location: Turner Hall 317
Phone: 17577275396
E-mail: edmund.ndip@hamptonu.edu
Expertise: Physical Chemistry, Computational Materials Science, Molecular Spectroscopy, Computer Assisted Instruction
Read Bio »

Dr. Peter N. Njoki Associate Professor, Chemistry and Biochemistry
Location: Turner Hall 227
Phone: 757.727.5833
E-mail: peter.njoki@hamptonu.edu
Expertise: Nanoscience
Read Bio »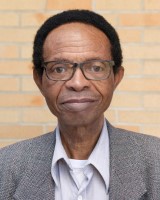 Dr. Godson C. Nwokogu Professor, Chemistry and Biochemistry
Location: Turner Hall 232
Phone: 757-727-5396
E-mail: godson.nwokogu@hamptonu.edu
Expertise: Chemistry, organic, synthesis design
Read Bio »

Dr. Michelle Kimberly Waddell Assistant Professor, Chemistry and Biochemistry
Location: Turner Hall 325
Phone: 757-637-2164
E-mail: michelle.waddell@hamptonu.edu
Read Bio »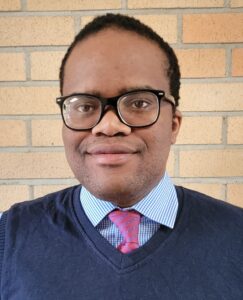 Dr. Thabiso Kunene Assistant Professor, Chemistry and Biochemistry
Location: Turner Hall 325
Phone: 757-727-5837
E-mail: thabiso.kunene@hamptonu.edu
Read Bio »