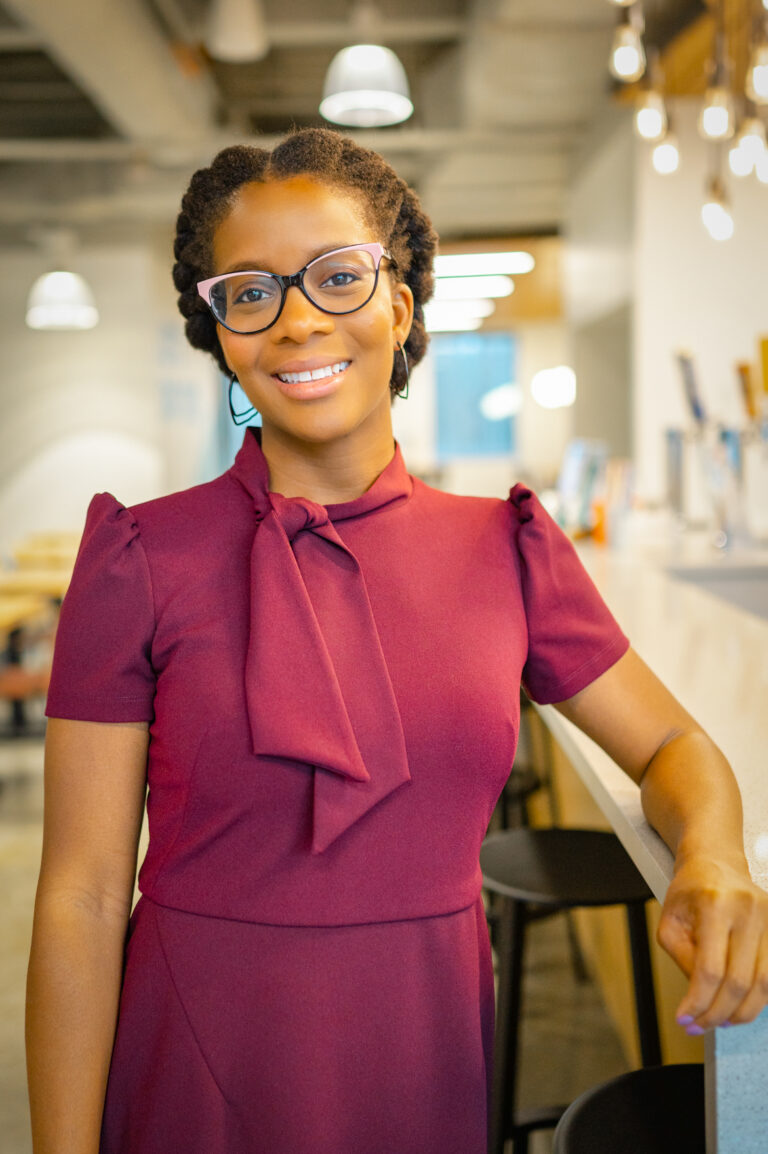 Audra Stone, M.D., is a two time alumnus of Hampton University receiving her Bachelor of Science in Biology in 2003 and her Masters in Medical Science in 2010. She continued her educational pursuits matriculating at Virginia Commonwealth University School of Medicine and completed her Doctorate in Medicine in 2015.
Under the tutelage of Dr. Wally Smith, a Florence Neal Cooper Smith Endowed Professor in Sickle Cell Research, Dr. Stone grew in her understanding of the intersection of clinical research and clinical medicine and the policies that shape both. She was part of the team that successfully argued for the creation of a sickle cell medical home at VCU Medical Center. Backed by clinical research and codified through policies, it is the first of its kind in the state of Virginia providing holistic patient centered care to people with sickle cell.
Currently, as a clinical protocol developer at Naval Medical Center Portsmouth, and subject matter expert in research methodologies, Dr. Stone ensures new generations of physicians are learning the skills necessary to conduct scientifically sound and rigorous clinical research.  Her passion for a strong scientific basis in research, and belief in the collaborative efforts of many, led to the creation of  Researcher Roundtable, a unique opportunity for researchers  of all professional levels to come together around an idea of merit ultimately adding to the body of literature and benefitting patient care.  Many studies Dr. Stone has developed, grace the insides of various medical journals, and she continues to strive to create clinical research that provides insights for the next big answer.
An active member of the Association of Clinical Research Professionals (ACRP) and Public Responsibility in Medicine and Research (PRIMR), Dr. Stone seeks to remain up to date on important topics in clinical research and bioethics. Her hobbies of gardening, with an emphasis on native vegetation, experimental baking, and traveling, keep her busy in her free time.