BS in Aviation Management - Air Traffic Control
Air Traffic Controllers provide separation services to aircraft operating in the National Airspace System to expedite and maintain a safe and orderly flow of air traffic. Because controllers have an enormous responsibility to protect the lives and property of U.S. citizens, the air traffic control profession is often regarded as one of the most stressful jobs in the world. Potential students should be focused, able to perform multiple tasks simultaneously, and have good math and logic skills. Candidates must also have school or work records that illustrate good conduct, personal responsibility, professionalism, and effective communication skills.
Hampton University offers the Bachelor of Science (B.S.) degree in Aviation Management: Air Traffic Control. Hampton is the only HBCU to be an approved FAA AT-Collegiate Training Initiative program. Majors learn Air Traffic Control (ATC) principles and procedures in simulated tower and radar environments. In addition, graduates who earn a B.S. degree in Aviation Management position themselves for management positions within the FAA.
130K
Median salary for air traffic control specialists
U.S. Bureau of Labor Statistics
Graduates of the Air Traffic Control program have gone on to a variety of successful careers with:
Accenture
AccuFleet International
Federal Aviation Administration (FAA)
Grandview Aviation
Lockheed Martin Corporation
National Geospatial Intelligence Agency
Science Applications International Corporation (SAIC)
Air Traffic Control Mission Statement & Program Goals
The mission of the Aviation Management: Air Traffic Control degree program is to prepare students for the employment as Air Traffic Control Specialists and similar careers fields that will benefit aviation and the transportation industry as a whole. This program is an approved Federal Aviation Administration (FAA) Air Traffic-Collegiate Training Initiative (CTI) program. In addition, the program will stimulate program excellence and self-improvement, maintain uniform educational quality with industry standards, and increase the credibility, integrity, and acceptance of collegiate aviation programs among industry, government, and the public-at-large. Students will demonstrate leadership capabilities and high moral values. The Hampton University Aviation program is and will remain accredited by the Aviation Accreditation Board International (AABI). 
Students in the Air Traffic Control Program will:
Have a strong liberal arts background
Be able to effectively communicate through written and oral methods 
Understand the operational, economical, political, legal, and community influences on airport operations 
Apply knowledge of Air traffic Control basics as specified by the FAA Collegiate Training Initiative Program 
Be able to demonstrate the knowledge and ability  to apply tower operations
Be able to demonstrate the knowledge and ability to apply radar operations 
Have established a culture and appreciation of aviation safety, including human factors and CRM
Know how the aviation industry and the governing agencies are organized so graduates can navigate their careers
In addition to successful completion of your degree, there are other requirements that you should consider. In order to be considered for employment, you must:
Be a United States citizen and, if required, registered for the selective service.
Receive an official school recommendation. Each school determines the criteria for recommendation to the FAA, which could include grade point average, attendance, and/or a Capstone project or test.
Have NOT reached age 31 prior to be hired. Keep this in mind as you determine whether you can complete the academic program in this time frame. You should also allow AT LEAST 6 months from time of graduation to receive an appointment.
Pass a rigorous medical examination.
Successfully pass both a background and a security investigation.
Achieve a score of at least 70 on the FAA pre-employment test (ATSA).
Speak English clearly enough for others to understand you on communications equipment.
Successfully complete an interview to determine whether the candidate possesses the personal characteristics necessary for the performance of air traffic control work and that the candidate is able to speak English clearly enough to be understood over radios, intercoms, and similar communications equipment.
Provided you meet all the requirements above, you will be allowed to apply for a job as an air traffic controller under the "CTI Announcement". Selection for a job as an air traffic controller is dependent on your application and resume, experience, where you are willing to work and your ATSA score. Once you have been selected and have received a Firm Offer Letter, you will be scheduled to begin your training at the FAA Academy in Oklahoma City to become an air traffic controller.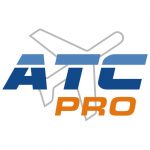 The Air Traffic Control program contains two labs that imitate radar and tower simulated environments. 
The terminal radar lab are high-fidelity and utilizes the ATCPro software in addition to the ATCSimulator-2 software to introduce students to ATC procedures in the terminal radar environment.  The radar lab simulates the TRACON (Terminal Radar Control) environment to include voice recognition, virtual controllers, pseudo-pilot simulations and more!
The Aviation department has established a licensing agreement with software company FeelThere to use the Tower 3D Pro software in the Tower lab. Tower 3D Pro utilizes the latest technology to provide students a realistic Tower environment that helps to enhance their understanding of ATC procedures in the tower environment. This software includes voice recognition, electronic flight strips, 3D views of the airport and much, much more!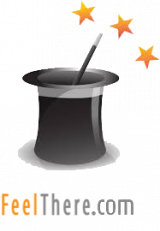 To be considered for an air traffic control position with the Federal Aviation Administration, all applicants must take and pass the Air Traffic Skills Assessment, often referred to as the ATSA. This test is the first major screening to enter the profession of air traffic control. 
The Air Traffic Control program incorporates the Air Traffic Skills Assessment (ATSA) Test Prep from JobTestPrep to provide students a discounted rate through the department and prepare students for what they will see when taking the ATSA test. 
For more information on the ATSA Test and JobTestPrep's ATSA Test Prep, click the link below.