What's Happening In Bemis?
The Hampton University family and the Department of Architecture are saddened to announce the death of Professor John J. Nolis. Born on July 19, 1962, John was, both, an NCARB Architect and an ASID-NCIDQ Interior Designer. He was a Graduate of New York Institute of Technology and a graduate of Anne Arundel Community College. Throughout his Architectural and Interior Design career, he completed projects in over 10 countries, around the world.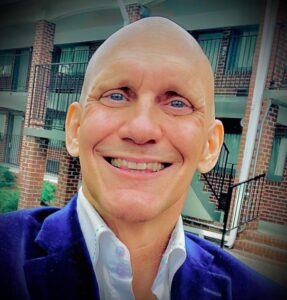 John joined the Hampton faculty in August from Anne Arundel Community College, and his impact was immediate and profound. He immersed himself in the HBCU and Department of Architecture culture, sponsoring student construction site visits, advising the student American Institute of Architecture Students / National Organization of Minority Architecture Students organization, and assisting wherever he could. He volunteered for everything and participated in the recent AIAS/NOMAS Bemis Haunted House, manning one of the "horror" stations.
John brought a unique perspective to all his courses, from his years of experience working in Europe, and from owning his Architectural- Interior Design Business, in The Hamptons "…the Summer Resort Beach Area, in New York State. For over 30 years, he specialized in designing Single Family Summer Homes and their interiors.
As a Professor, John J. Nolis was a gifted and inspiring instructor who wanted his students to excel, find their unique gift as Architects, and to reach the goal of becoming a Licensed Architect. He was a great addition to the Hampton University family and a great loss to our program and Bemis community.